This is a guest post by friend and adventure cyclist Kieron Ramsay. Last year he quit his job and got on a bicycle, setting off on a life-changing journey that would see him camping his way across Europe and eventually ending up in the south of Portugal. But how did he make this trip happen? Here he shares his planning and preparation…
Making It Happen
I don't think it matters so much where you want travel. Although there are certainly some countries and cities more popular than others, the joys and lessons you acquire from traveling can ignite a warm buzz from within, making it a hell of a lot easier to see the beauty in just about any place in the world.
If I had read the above paragraph when I started planning this large scale cycling trip, I would have saved myself some time and stress. Finding a way to decide where you want to travel is imperative and really, its only you that should decide this (and be realistic with your budget).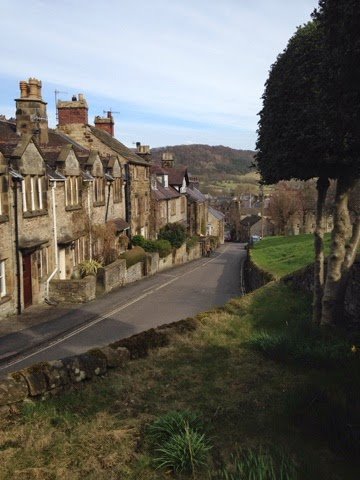 To make this trip more realistically possible for me, I relocated from London to Sheffield to allow myself to build up a fund in which to blow on my first adventure of a life time. I worked just as hard as I always have, only this time I could work my arse off with a massive grin on the inside. I would still have some super shitty 16 hour days, but this time I had the knowledge that it was for something much greater than an underwhelming pay check. All this effort was a sacrifice for the good times ahead.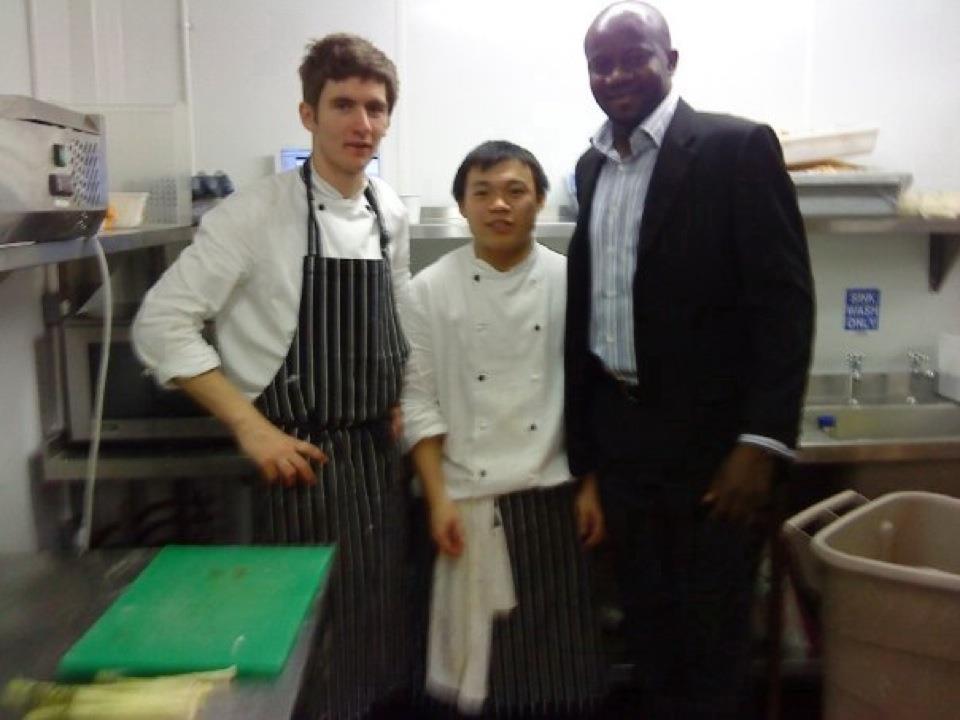 I spent a lot of hours looking up places to visit, looking at exotic counties and cool things to go and see and do. On planet Earth, you are well and truly spoilt for choice, so much so that I became a little bit stuck; I wanted my trip to be awesome and the best possible experience. After all, I wanted all my hard efforts to really count and thought that my hard work deserved an extraordinary holiday. Somehow I'd managed to task myself with choosing which place on earth was 'the best', which is absurd. Then one evening I stumbled across a documentary 'Reveal The Path', a cycling film by Mike Dion in which they follow a small group of ultra-distance cyclists around the globe and document their travels along the way. Being a massive cycling enthusiast, I was instantly inspired to imitate. The camaraderie, the barely describable scenery, the determination to push on despite setbacks; these were all big factors in my trip that were drawn from this film. But the biggest influence it had on me was seeing how they self-powered their travel by cycling – and that this was how they were seeing the world.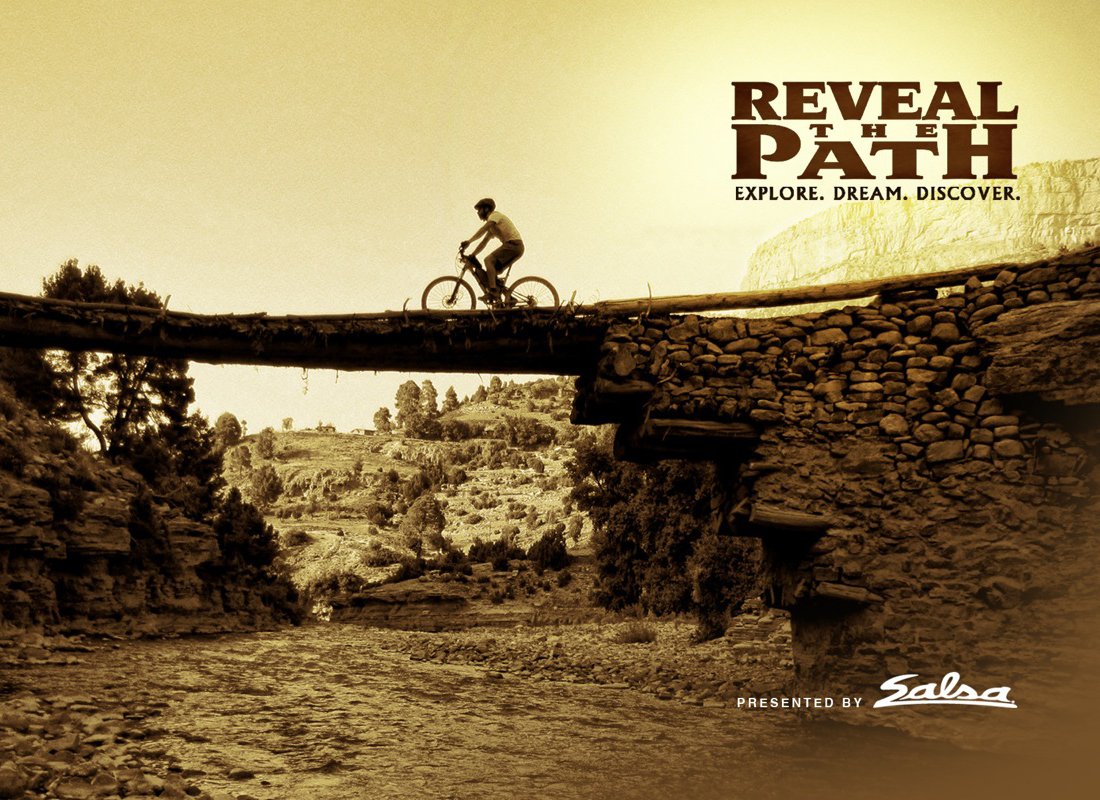 Something else I picked up from Reveal the Path in terms of how to travel was in how to look at the wonder of the world. It seemed like there could be an inconceivable discovery round each and every corner. All you have to do is have a look for yourself. Thinking about this made me want to cram in as much as I could into my journey. I knew a fully fledged globe trotting experience was beyond my realistic budget, but I would set off from my doorstep and explore my continental back yard.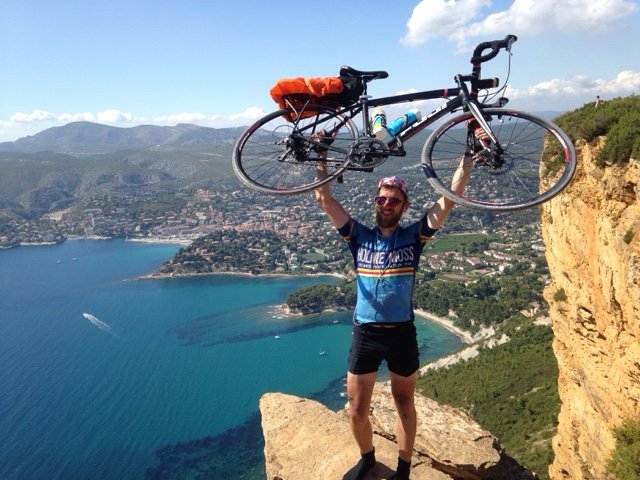 It took around 18 months from the day I arrived in Sheffield to the day I cycled out of Sheffield. I set myself the goal of saving £3000 ($3700) and then got to it. Work, work, work and work again was just the beginning. The 2nd aspect of saving, and where the real demons are hidden, was in the saying no to people. Don't get me wrong, working all the time sucks (that is a universal truth and anyone who says different is either very fortunate, a liar or just someone who isn't worth knowing), but that is easier than turning down dinners and nights out with friends over and over again. Ideally you would have a close knit group of friends that are resourceful and don't revolve their lives around expensive habits. My advice on saving is simple. Think to yourself; do I NEED to spend it. Be tough on yourself. Having a good time is totally possible when saving. Set goals and reward yourself for achieving them. I would recommend printing yourself out a history of your monthly expenditure and ask yourself again, do I NEED to spend it?
need
1. require (something) because it is essential or very important rather than just desirable.
"I need help now"
2. expressing necessity or obligation.
"need I say more?"
This can certainly be a tough period to get through, but you have to remind yourself that you are sacrificing this past of your life in order to fulfill a greater ambition. I kept myself motivated at this time by padding out my dream – staying up late at night getting excited, drawing out potential routes on google maps, or geeking out over bikes and tech accessories I could buy to improve my journey. But above all, the biggest motivator for me was thinking about the day I was going to set off. I would no longer be working for anyone, but instead, my work would purely be for my own selfish pleasure of seeing more of the world.
– – – – – – – – – – – – – – – – – – – – – – – – – – – – – – – – – – – – – – – – –
This is the 2nd in a series of weekly guest posts Kieron will be sharing with us on Maps Of The Mind. Check back next week for part 3 – Lessons From The Road. Until then, you can read more from Kieron on his blog as he plans his next cycle trip, an epic coast-to-coast across the USA.
If you missed it, here's the first part by the man in question – Why I Left Everything Behind For The Open Road