You've saved like a beast, sold all your stuff and quit your job. You have more money than at any single point in your life, but it's still not that much, at least not for the epic adventure you have in mind. You're planning to slow travel – on the scale of months rather than weeks, and if possible, years.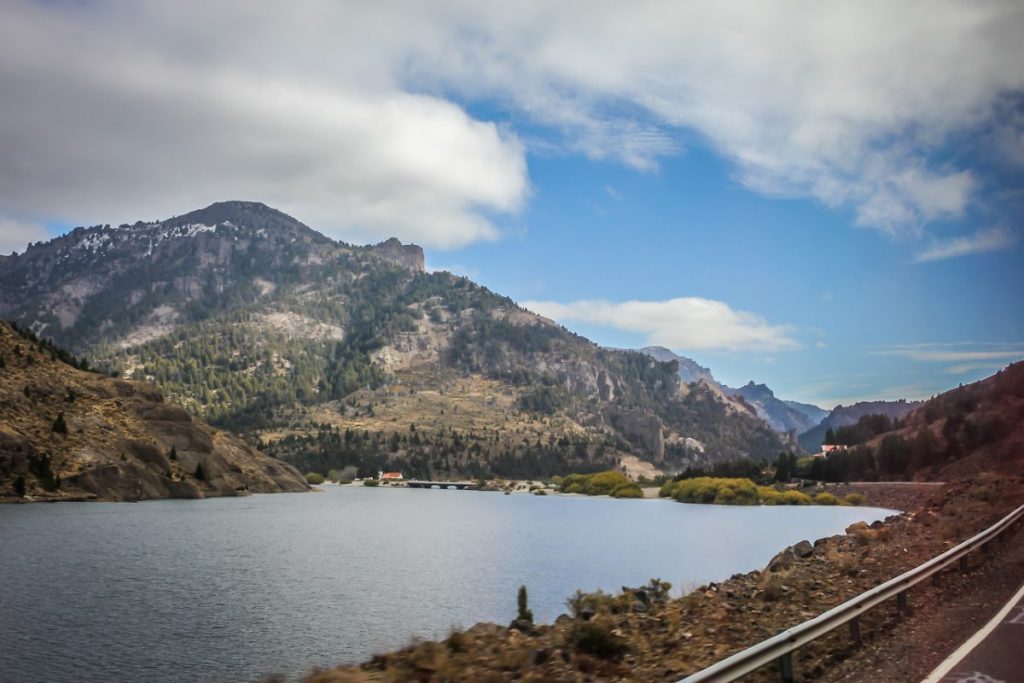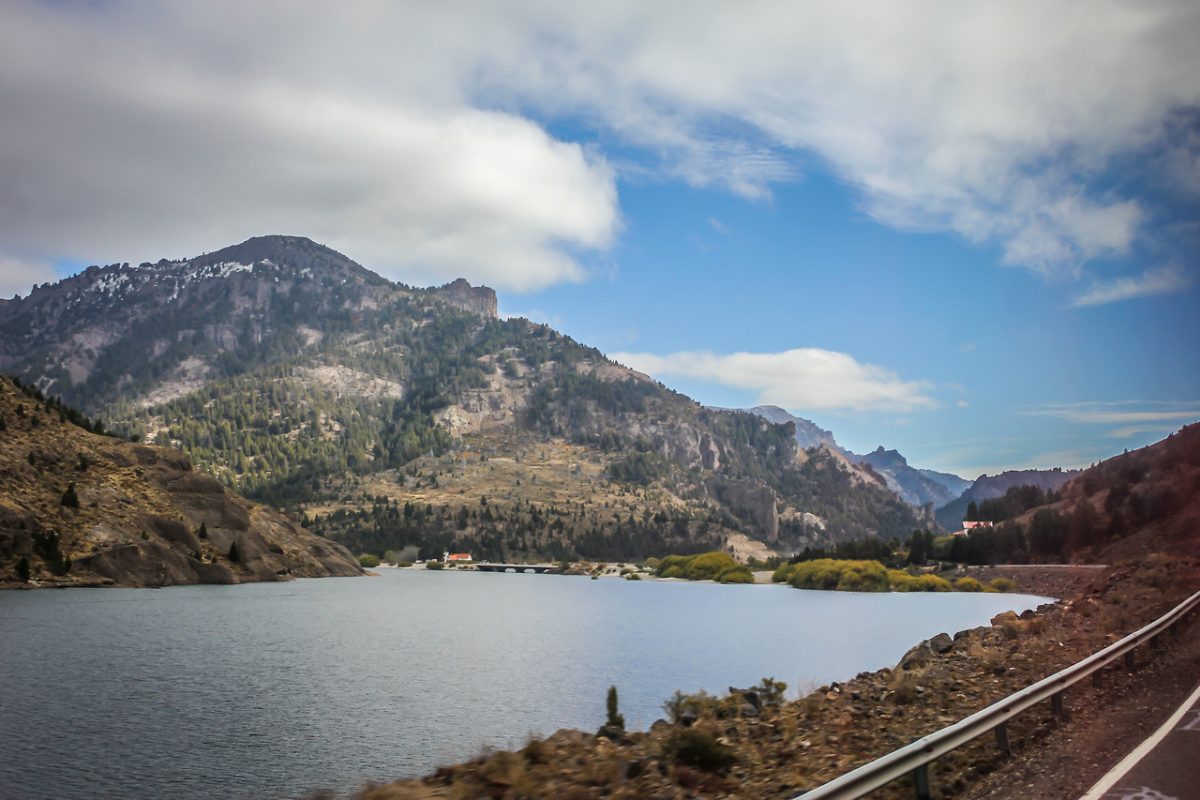 With your budget you know it isn't going to be hotels and luxury, but that's OK, you're not travelling as a vacationer, you're travelling as an explorer. You yearn for new experiences and just the chance to see another part of the world is enough.
I understand, I've been there. I'm recently returned home after 13 months in Latin America – a life affirming journey and one of the most incredible things I've ever done. But I could never have done it without the internet – countless travel blogs gave me the info and tips I needed to make it happen. Now it's time for me to pass the wisdom on. This short guide to long-term budget travel is a compilation of the greatest hits and a few things that I learned myself along the way. Heed this advice, it will serve you well.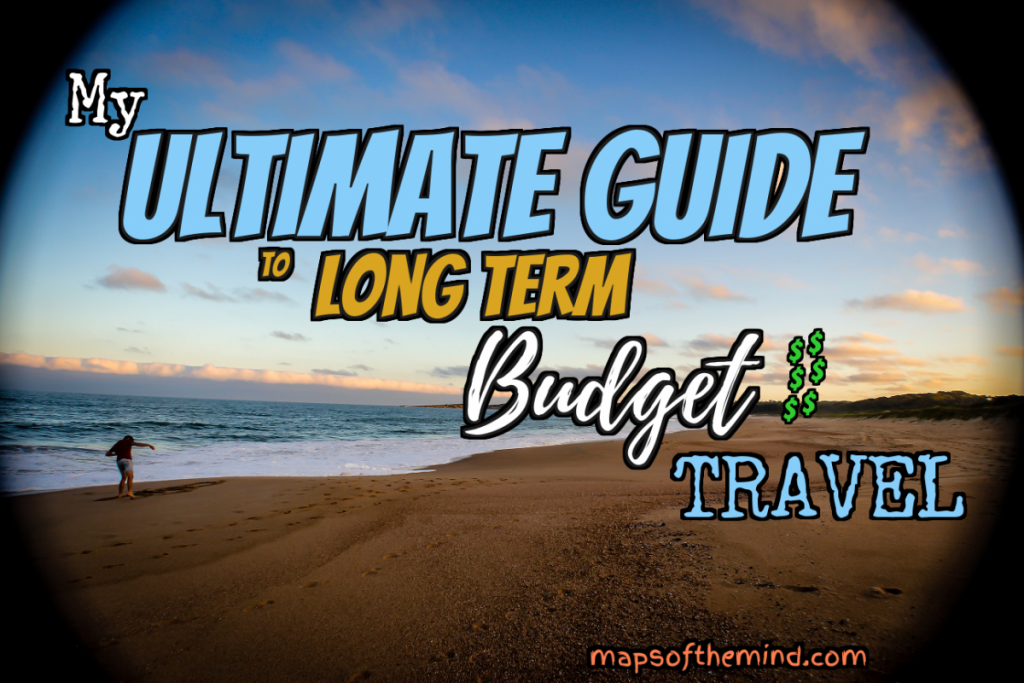 Workaway
First up, doing a work exchange or volunteering is the best way to save money and extend your travels. It's also a great way to stop somewhere for a little while, make friends and immerse yourself in the local culture. Workaway is a website where you can find hosts and set up a stay. The average exchange is that you'll work for 5 hours a day, 5 days a week in exchange for a bed and some meals.


Using workaway I've had the opportunity to have extended stays in places and countries that just wouldn't have been possible otherwise. In one month staying in Cordoba, Argentina, working at a hostel, I spent a total of $180. My expenses were food, a couple nights out, and weekend trips to the surrounding sierras and the house where Che Guevara grew up. On a typical day I would go to the library in the morning, work my 11-2 shift on reception, then go to the plaza and read lying in the sun, or meet up with a local through couchsurfing.
In 3 weeks at a family run hotel in Guatemala I spent a total of $35. Yep. All meals were included so my only expenses were some treats on the side (ingredients for banana milkshakes), tuk-tuk fares to the river, and a haircut (with a 50% tip for the hairdresser). I got free entrance to the natural park of Semuc Champey as I went as translator for a tour group with the hotel. On a typical day I would help at reception for an hour in the morning, write or read for a couple hours with a coffee by the pool, head out for a walk or swim in the river, then teach English to the staff and help out again at reception in the evening. After my shift ended I'd go to the hotel restaurant for my dinner and hang out with the other workers 'til bed.
Free Flow Travel
You don't want to be working the whole time you're travelling – you want freedom and time to do other things too. I get it. In my 13 months away, I did work-exchanges for around 5 months and the other 8 were in that beautiful world of free flow travel where I could pass my time as I wished. Nowhere to be and no boss to please. It's amazing. How did I keep costs down for the rest of the trip? One word: PIP. What's PIP? I lied, it's three words.
Preparation. Investigation. Patience.
This is my magic trifecta. Apply these principles to your life and you'll save where others unthinkingly hand over cash. You'll see how at least one of them applies to what I've written under every other sub heading in this guide but before I go on, I'll just give you a brief idea of what I mean…
Preparation: Plan ahead. Pack a lunch. Prioritise your must-do activities and plan your time around them. This will help you avoid those 'How did I spend so much?' moments.
Investigation: Ask around and compare prices on everything from food to transport to accommodation and tours. Don't be afraid to ask for discounts or to barter, you can do it politely.
Patience: Take the time to walk, figure out local transport and cook your meals. Take the bus journey over the flight, you'll still get there. Remember, you are time rich now.
With PIP in mind, let's get to it…
Accommodation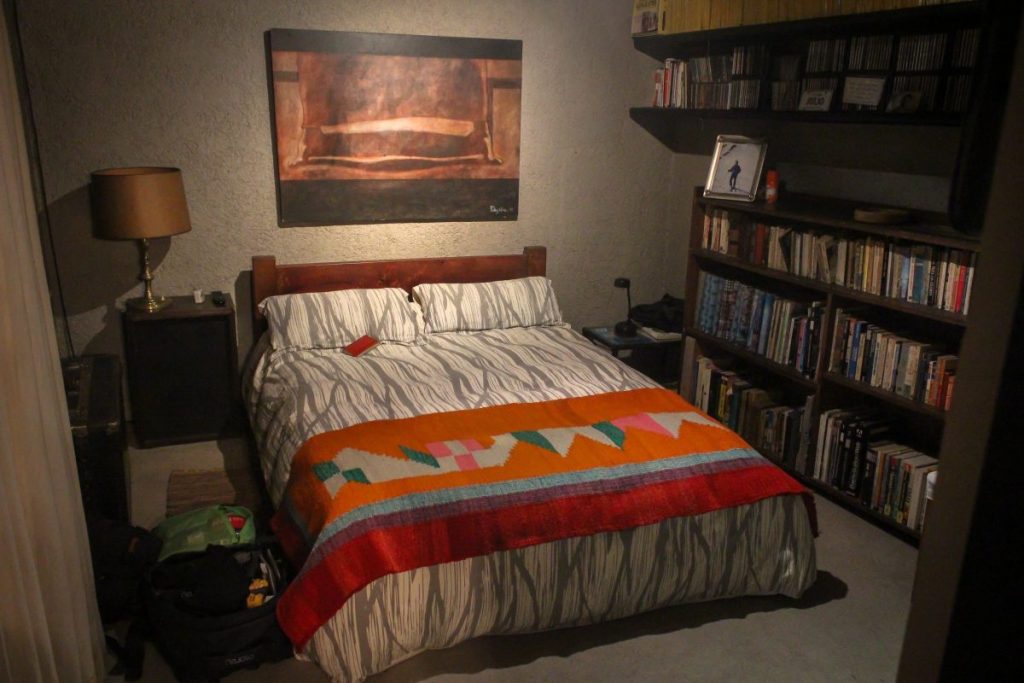 Hostels
Stay in hostels with kitchens. I use booking and hostelworld but there are other sites too. Look out for deals online and take note of when the best ones are around (usually last-minute is best on booking). When you arrive in a new place without a booking, don't be afraid to ask around and compare prices. And if you are staying somewhere for more than a couple of nights, ask for a discount.
Couchsurf


Couchsurfing is a great way to meet locals and at the same time find a place to sleep. I've met some awesome people through CS and remain friends with many to this day. I know lots of people don't want to use CS because they're afraid of ending up with a weirdo. But remember, you choose who you stay with. Read users' profiles and their references to get an idea of what they're like. Remember, if you don't get on with them, you have no obligation to stay. Politely thank them for their time, tell them you need to be on your way, pack up and move on.
Go Camping
Get out the city, reconnect with nature, save money on accommodation. You know how it works.
Food

Cook
Nothing racks up expense like continual meals out. Make cooking your meals your default. This habit will save you big over the long term. When you arrive at your hostel ask where the nearest cheap supermarket is and then head out to get anything you need before the "I'm starving, takeaway sounds good" voice starts up. Take packed lunches and snacks for long days out. Buy fruit from local markets. Embrace local street food – it's cheap and delicious. Finally, don't spend money on water – that's such a schoolboy. Get a good water bottle and make sure it's always full for days out and long trips.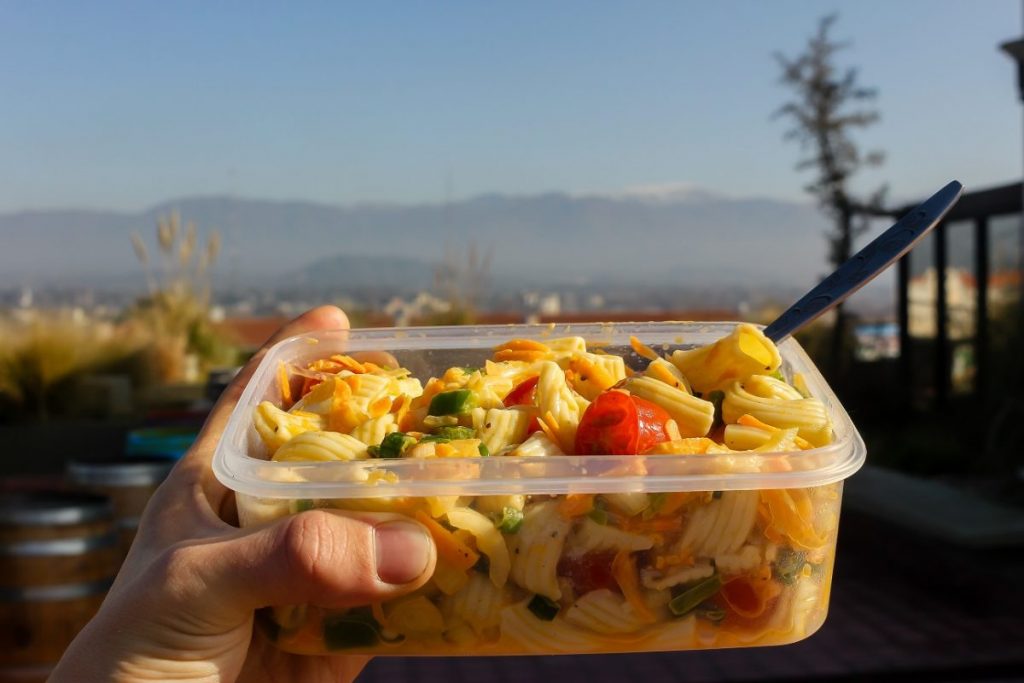 Plan Your Meals Out
This gives you the chance to ask around for good places to eat and then be more sure of getting a decent meal worth your cash, rather than that disappointing whim – the regrettable $5 burger that smelt good in that fleeting moment but was at best average and in hindsight, totally unnecessary. Also, consider a lunch out rather than dinner – restaurants will usually have better deals or discounts on a lunch menu.
Travel

Be Flexible With Your Flights
Then search, search and search a bit more. I flew from the UK to Rio De Janeiro for £212 ($274) on a flight I found using skyscanner. This is because I searched through all options of the UK to all countries in South America over a period of 3 months. Be sure to hone your booking technique to find cheap flights.
Use Public Transport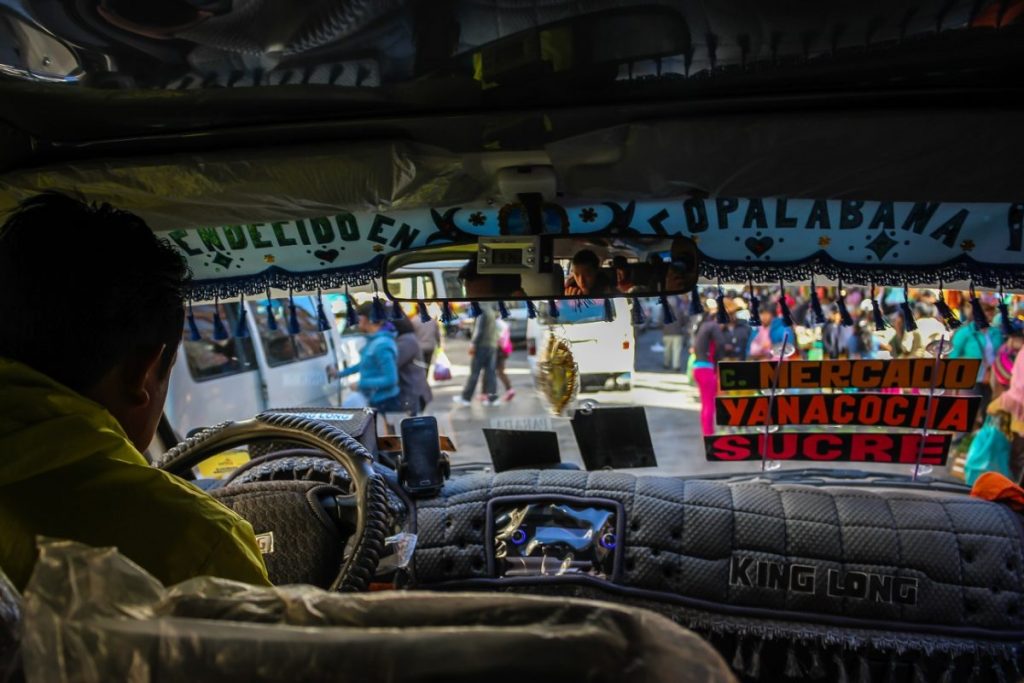 Forget taxis. Use local buses or the metro. 1 taxi ride can be the equivalent of 20 local bus journeys. It adds up. Using local transport also makes sure you're not 'segregating' yourself from the locals and offers a chance to mix in and have some great conversations and people watching moments.
Walk
If you have a couple of working legs, use them! It's a great way to discover a city. One of my greatest pleasures in life is to arrive in a new town or city and go for a walk with my camera, preferably after a joint. It makes me pay attention to my new surroundings and gives me a sense of the place while I get my bearings. Get a map from your hostel or tourist info and head out for a stroll. You'll get a bit of exercise too.
Travel Overland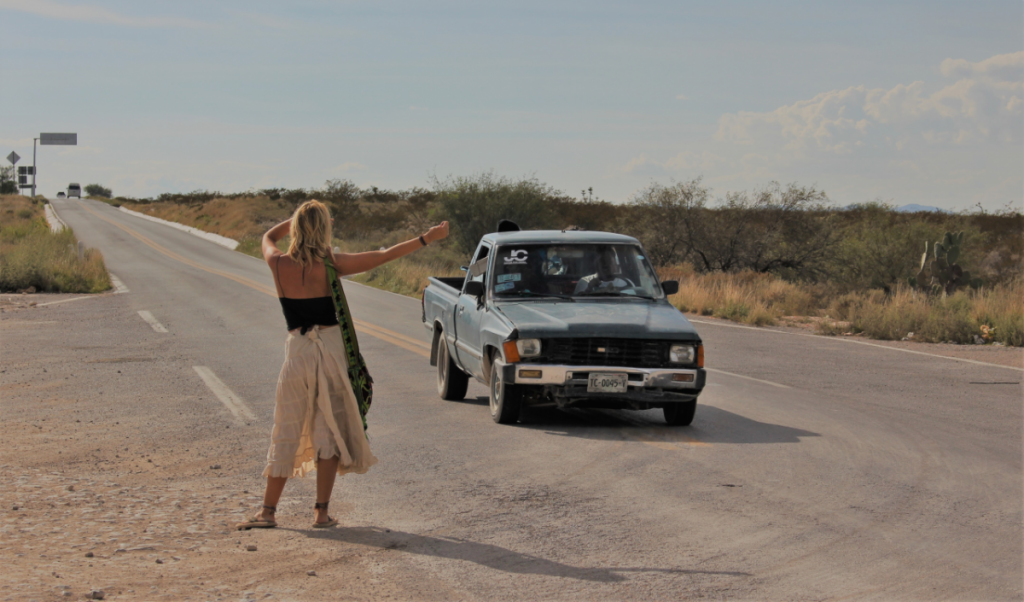 Choose long-distance bus rides or trains over flights. Bus journeys are nearly always cheaper than flights and have much lower carbon emissions – it's a rare opportunity to save money and do something for the environment at the same time, take it! Also, consider hitchhiking. It's fun, free, and you'll meet some interesting characters.
Fun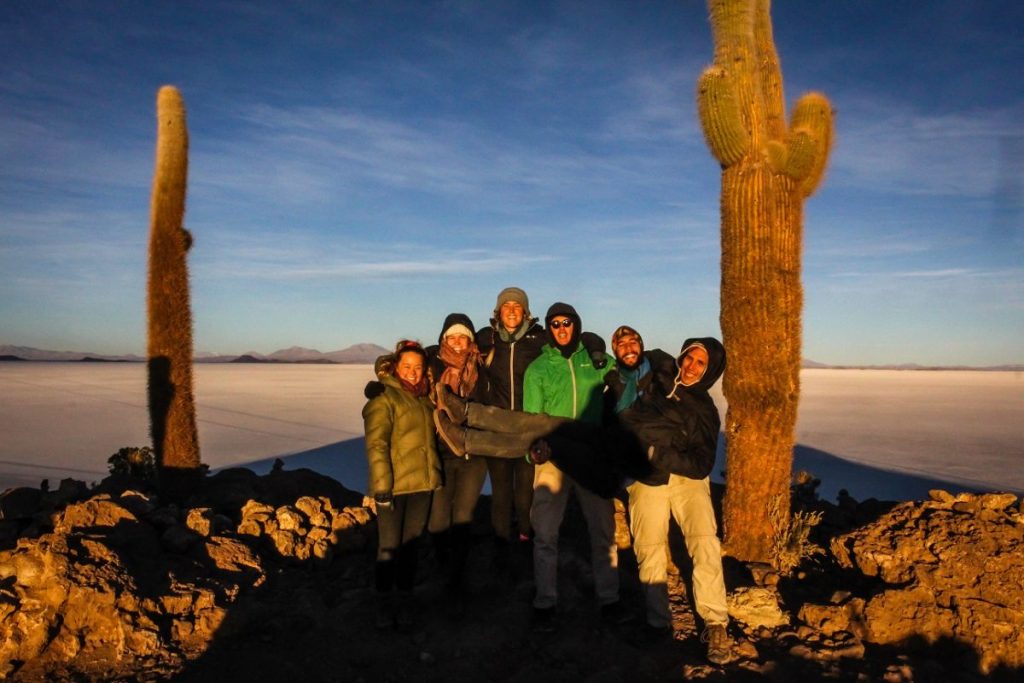 Ask Around
For activities or tours, go to a few tour companies and compare prices. When I booked my place on a 3-day tour to the salt flats of Bolivia I spent some time asking around and found a company which offered -as well as an alternate route with a wider variety of natural wonders – one of the best prices.
Rediscover Downtime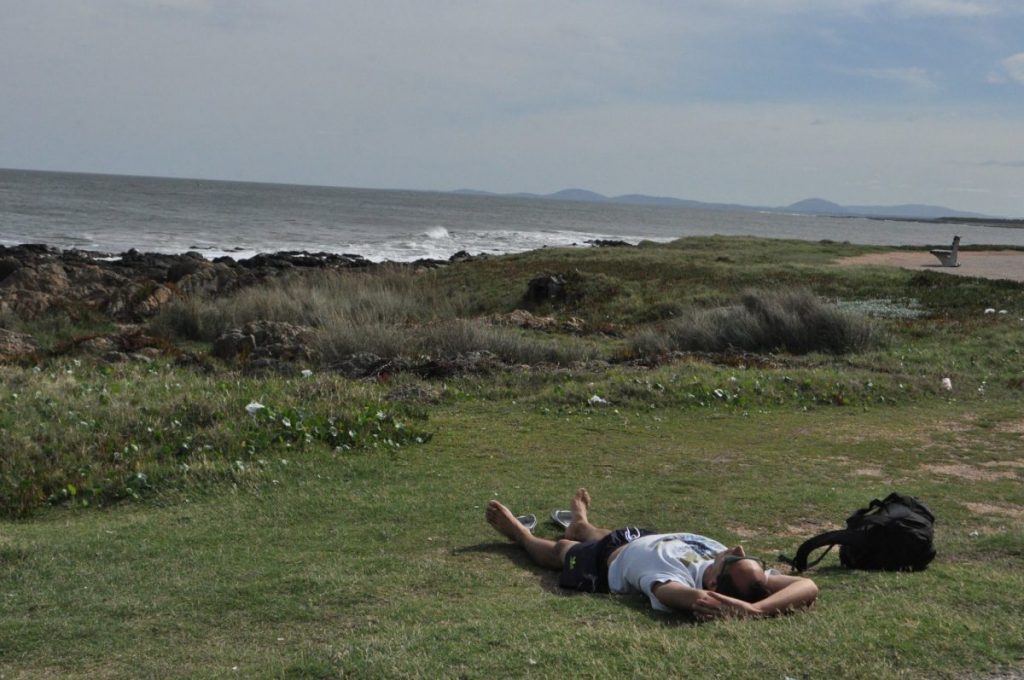 Use your freedom to rediscover the simple pleasures of life: listening to your favourite album whilst lying in the sun, people watching over a freshly brewed coffee, meeting new people or watching a sunset. Read. Play cards. Swim in the river. Sketch. Hike. Now you have the time to enjoy these things and remember what you intrinsically knew as a child: Spending money isn't a necessary step to enjoying yourself.
Bonus Tip: Keep track of your spending
Use a spending tracker app. Or go analog like me and write down every expenditure you have, then spend a few minutes totting up your total at the end of each day, week and month. "What gets measured gets managed". Keeping track of every penny you spend will make you become more conscious of your spending habits and this will naturally steer you away from impulsive and regrettable buys.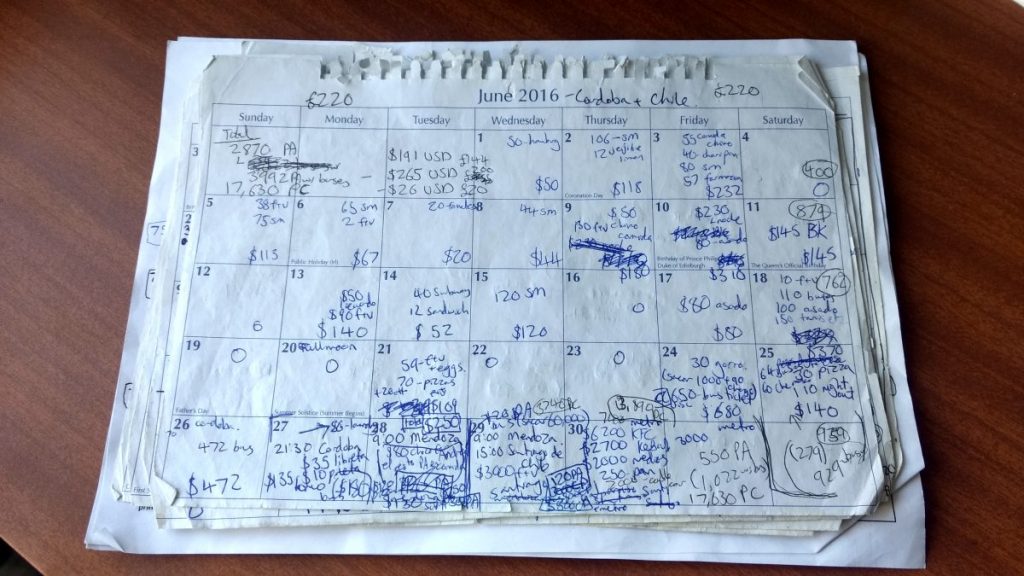 Bonus Tip #2: Learn The Local Language
You will have more options in everything from restaurant specials to travel arrangements and be able to bargain for a cheaper prices at markets. If you're heading to South or Central America, check out – How To Learn Spanish Whilst Travelling Latin America (For Free)
Bon Voyage!
And if you forget all else, just remember:
Preparation. Investigation. Patience.
All set. Have an awesome trip!
– – – – – – – – – – – – – – – – – – – – – – – – – – – – – – – – – – – – – – – –
Recommended Read: The ultimate read for any aspiring long-term budget traveller is Rolf Potts' Vagabonding: An Uncommon Guide to the Art of Long-Term World Travel
. I can't really recommend this book enough. More important than the tips on how to save money, Potts' writes about the mindset needed to make the most of life on (and off) the road – how to explore with open eyes and keep your sense of wonder. Read it. Trust me. Buy here (affiliate link).