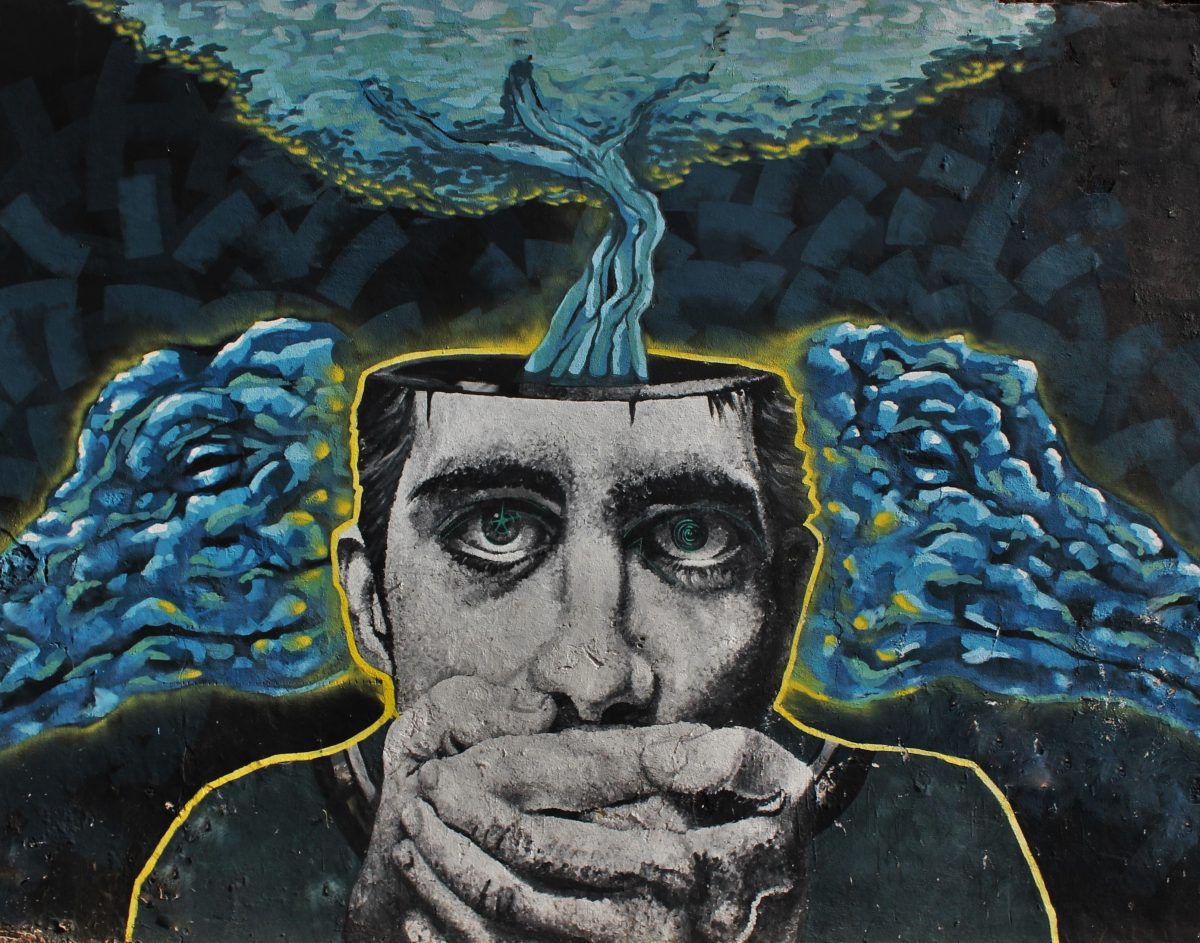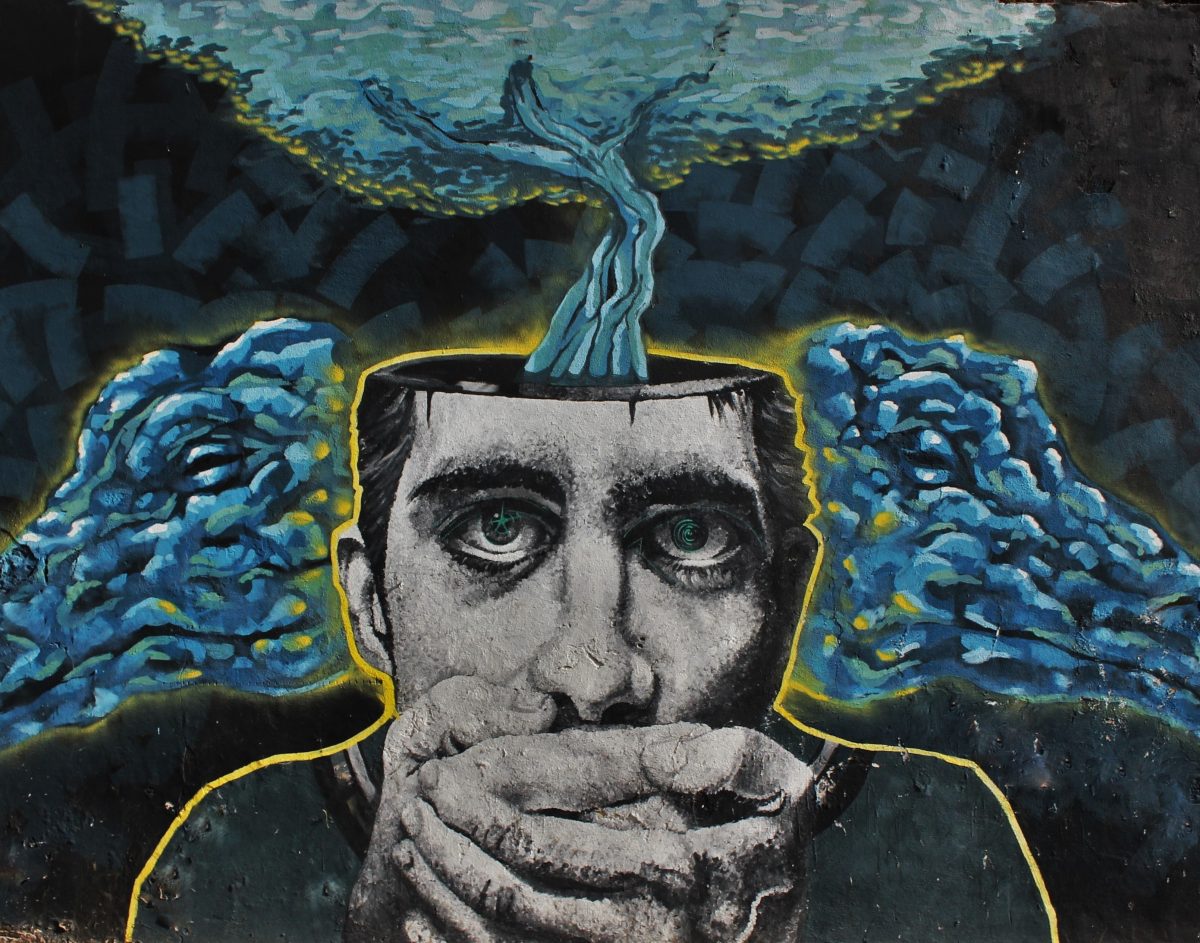 Epic Realisations
It seemed to me different personalities within my friendship group displayed different reactions to LSD. I would consider myself a classic mix of loner and extrovert which meant at times whilst tripping I was very boisterous and silly and at other times I was withdrawn and a bit out there. My perception was that Chris seemed quite controlled (as he admitted after, very often he was fighting the drug) and went about his trip in a fairly orderly manner, Alex seemed quiet and thoughtful but earnest in trying to go along with the experience, and John was loud, crazy, excitable and highly suggestive and malleable – to me these all correspond with their personalities, almost as if the acid caricatured us. Because of this, the personal nature of the trip seemed to be more so for Chris and Alex as it was harder for me to gauge ostensibly what they were feeling, whereas with John, it was hard to ignore.
At one stage of the trip, I'd just had a freak out, mainly physical. I was coming up hard and had lost all sense of physical being which was scary; "Chris" I appealed, "I feel weird mate". "It's OK" he said, "you've taken drugs".
I immediately calmed down and went back to drawing with my crayons. Just then, as if he'd been invisible for centuries I noticed John was lying flat out on a sofa, headphones in, staring up at the ceiling, clutching our acid diary notebook as if he was hanging onto the edge of a cliff. As the psychedelic band Tame Impala whirred through his head he seemed to writhe and convulse rigidly, wriggling feverishly in the sofa as if each contortion brought with it a sublime mixture of agony and ecstasy, revelation and destruction.
Suddenly, my freak out seemed minor. I wanted to be where John was, seeing the truths he was seeing. This feeling was reinforced by his constant cries of; "Epic realisations! Oh my word! Epic realisations!". What insane mysteries were being unfolded to him? Part of me thought he was hamming it up as he would do sober, but that didn't seem to matter when perception is all and reality is nowhere. "It all makes sense" and phrases like it kept coming out of John's mouth. At one point, the craziest his face looked throughout, John sat up, his hair askew on the side that had been continually nuzzled into the sofa during the course of Tame Impala's back catalogue; "It's all just a game" he laughed insanely, "It's all just a game and it goes round and round and round and round."
It seemed that the real truth lay within each of us. I wanted to experience what John was because of my desire to feel real truth, cosmic truth, whatever that is. After all, trippers are all explorers, cosmonauts, we do it because our minds are hungry, but I knew I couldn't because any time we tried to impart information to each other it was distorted by perception like cosmic Chinese whispers.
The real world is the same except we have constructed semantics as a short cut to understanding; if someone says they want to eat lunch you assume they want to eat lunch because that is the prescribed thing to say – but this is not necessarily so in acid land. John's epic realisation was about himself fundamentally, the realisation was his own reaction. More broadly I think the trip showed me how alone we all are as human beings. Understanding that someone wants lunch is one thing, but when the tricky matter of expressing feelings romantically or passionately or seriously in deeper contexts emerges it is far more worrying. How do we ever really know if someone has understood us or whether we really understand what we are trying to impart to others? We think we know, but then we sometimes see something from a different angle. With less change and experiences that offer new perspectives in one's life, the more hardened, dogmatic, stale and self-affirming/deluding we become, and this role giving/labelling allows society to function, everyone playing the role they believe is theirs, a self-ascribed role.
However, more positively, John and I did have a moment that did seem wonderfully pure and symbiotic. After John's revelations were subsiding, Chris and Alex de-camped to Alex's room to do some drawing and chill out. John and I racked the balloons up with nitrous oxide and got into giggling fits, John was now writhing all over the mattress in the centre of the room and laughing his tits off. I joined him on the mattress and noticed we hadn't tucked into one of the many delights of confectionary that John had brought along for the trip; Head Squirters – it sounds like an 80's horror B-movie, I know. Head Squirters, or Mr. Head Squirters, more accurately, is a small plastic figure (Sponge Bob-esque) with a removable head (lid), and legs that when twisted proceed to make a greyish blue goo ooze out of a plastic mesh on the figures head, presumably representing his brains; a concept quite representative of an acid trip in itself.
Anyway, after a lengthy investigation into how to actually get some fucking goo out of the thing, John and I marvelled in the product's novelty, fingering the indeterminate goo into our mouths like creatures lapping it up out of the primordial swamp, laughing hysterically like children. Neither of us seemed to know why this was so funny, possibly because of the silly nature of the product, but it was joyous; I felt free and alive and we both laughed in the moment as if that goo was organic matter itself, ready to evolve in our stomachs. There was something so liberating and vital and plain hilarious about that moment, which genuinely did feel shared as opposed to the moments of solitude I'd experienced. After this, I ventured into Chris and Alex's den and told them Mr. Head Squirters wished to pay them a visit – they declined to interact.
https://mapsofthemind.com/wp-content/uploads/2016/10/img_0599-edited.jpg
711
1200
Maps Of The Mind
http://mapsofthemind.com/wp-content/uploads/2020/08/MAPS-MIND-LOGO-29.png
Maps Of The Mind
2016-07-06 15:00:32
2020-07-25 19:06:57
LSD: The Aftermath – Epic Realisations