My Breakthrough DMT Trip (And Thoughts On It)
Smoking DMT was one of the single most intense and insane experiences of my life. Going in I figured that it would be bigger than I could possibly imagine and boy was I right. Here I will attempt the impossible: to describe the experience in words.
To summarize, it was:
Overwhelming – Monumental scale
Utterly bizarre – As I said during the trip – 'just fucking absolutely insane'
Unimaginably complex – Mind. Blown.
Interdimensional travel – I didn't get 'high', 'fucked up', or 'wasted'. It was as if I was zapped through a wormhole to a different universe.
Preparation
I approached the experience with great curiosity and respect. I wanted a full breakthrough experience and did my homework on the technique. I had a friend sit for me in a quiet, empty apartment and spoke with him about my expectations beforehand. I meditated directly before. And I filmed the whole thing, so I could get a sense of timeline, see myself through the experience, and so I could start talking about the experience as soon as possible and have my thoughts captured – it is well known that the experience slips away very quickly and becomes hard to recall, like a dream. It worked, so I've written this with the aid of notes and the video footage.
Smoking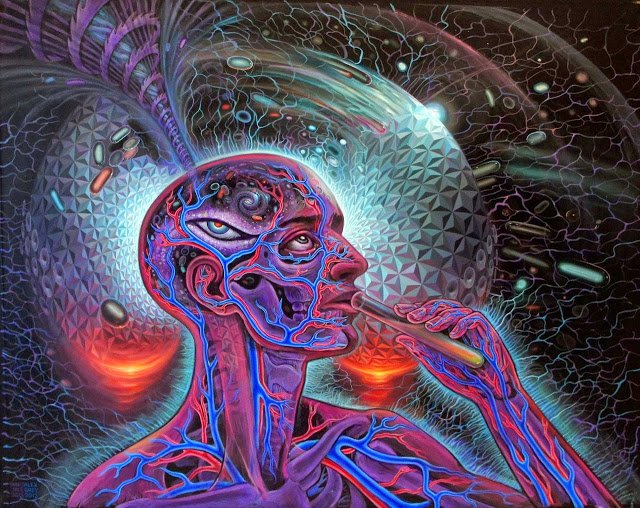 I took the first huge hit, things started feeling wobbly. I took the second and my vision started becoming warped and I could tell it was really kicking off. I handed the bong to my friend because I could tell it would be difficult to hold for much longer. McKenna's advice ran through my mind, that even though it really doesn't feel like you need anymore, you need to push for the third hit to fully break through. My friend held the bong and lit for the third hit while I inhaled. I lay back and closed my eyes.
Blank
At this point I can't remember what happened. Total blank. Here there is a period of 3 minutes that are unaccounted for and missing from my memory. The video shows me lying with my eyes closed and still breathing just as if I were asleep. The next thing I became aware of was an uncomfortable sensation. I wasn't sure what it was or where it came from and it took me an eternity to think of what I needed, and then as I opened my eyes, the word that I was looking for came to me. With much struggle I faintly mumbled the word 'water' – my throat was dry as hell. My friend jumped up and handed me a glass of squash, at which point I threw up into my mouth, but I was still on another plane – brilliant streams of luminous colour shot out like lightning as I vomited. My buddy grabbed a bowl and held it in front of me while I spewed. It was quick and I lay back again. It was from this point that I again became aware that I had taken DMT. As I lay back and closed my eyes, I entered another universe.
Weird, Intense, Beyond Comprehension
Completely insane. Utterly alien. Wholly bizarre. So far removed from any other type of experience I've ever had. Next level freaky. This was interdimensional travel to a parallel universe, another tunnel of reality. Everything was of colours I've never seen before and at an unfathomable level of complexity and detail. I was entirely overwhelmed by the scale of what I was experiencing. It was information overload and then some. This wasn't a human experience, humans aren't capable of perceiving this much information.
I'll try to explain it by way of analogy. Imagine your brain is plugged in to a machine that feeds you every single living person's experience of the world, at the same time. So you are plugged in to 7 billion pairs of eyes and ears, every thought, emotion and feeling – receiving all that information as it is happening in real time. As well, you get a live feed of every single computer that is running, plus a direct download of the entire contents of the internet- every page, video, photo- every last piece and byte of information. You then make connections between all of this information and how it all relates to build a real time, continually shifting picture of reality in an immersive experience. DMT is on that level in the informational sense, and more bizarre than I can think of a way to describe.
Getting past the initial shock I began to come to terms with the experience and drew long deep breaths. I lay there and admired the DMTverse in awe.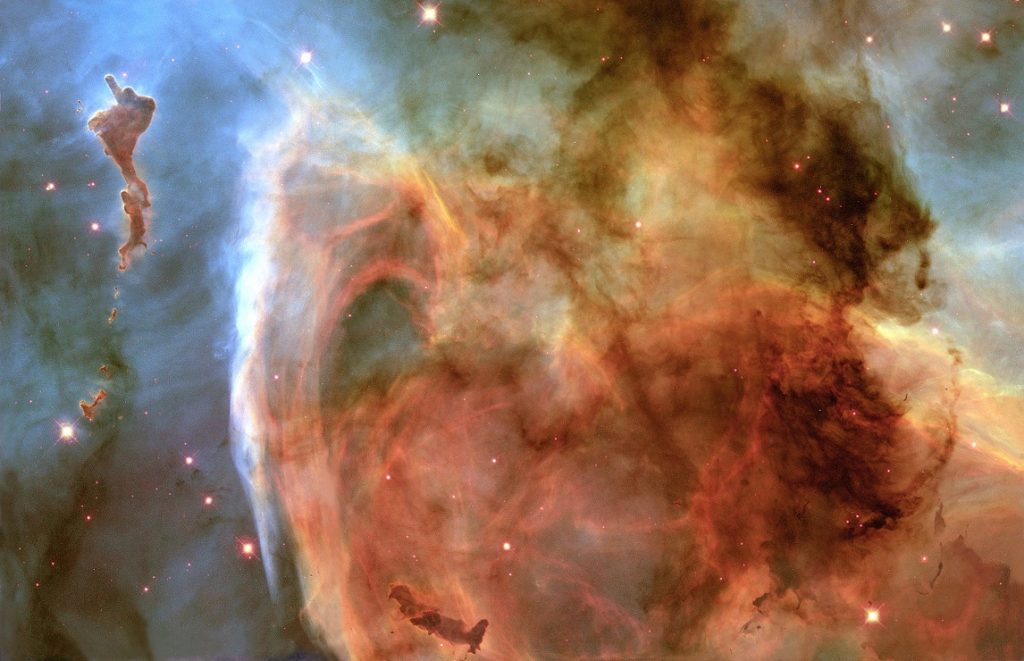 The DMTverse
It was a grand expansive space – dark but shot through with brilliant colours. The fabric of everything was made up of incredible and perfectly mathematical patterns. I had a panoramic view of some kind of organic factory, I saw massive cogs made of an earth-like substance churning. The whole scene was forever subtly shifting, metamorphosing and with absolute synergy between all things – everything moved in accordance with everything else and energy seemed to be flowing symbiotically between all things. Everything was overflowing with life and energy. I saw inscriptions of letters from an alien alphabet that seemed to have been made by intelligent life. And then I was in a…
City Of The Future
Everything was so advanced. I'm not talking flying cars or impressive gadgetry or any technology that we might imagine humanity might ever possess. I'm not even talking how it might be if we were to time travel and show a smartphone to a caveman. The jump in the level of complexity was like the gap between the first formations of atoms in the earliest stages of the formation of the universe, through the birth of stars and the formation of solar systems, to when molecules combined to create living organisms. Entropy over 9 billion years, then. It's hard to fathom how anyone could even experience this, but that's the mystery of DMT.
"It may be that DMT makes us able to perceive what physicists call "dark matter" – the 95 per cent of the universe's mass that is known to exist but that at present remains invisible to our senses and instruments."
– Graham Hancock
Somehow Sober
What's interesting is that I maintained a sober cognition and consciousness throughout the experience. It was unique to other drugs in this regard. For example, when I drink alchohol I get inebriated and my cognition gets sloppy, with MDMA I feel euphoria and more loved up, when I smoke weed I get stoned or high and sometimes anxious, with salvia I'll get confusion. However, with DMT, there was no 'druggy' effect, not dazed, confused, fucked up – it was just like I had been zapped through a portal into a parallel universe. Like my consciousness had just been picked up by a cosmic deity and thrown out into a world that was wholly other. Whereas other drugs enhance our existing reality – dulling it, numbing us to certain sensations, or amplifying it, making colours more vivid or lines more wavy – this was just transition to a different reality.
If you've ever seen the 90's movie Contact, that's a great analogy. You really do go through the wormhole on that inter-dimensional journey that Jodie Foster goes on. In fact I felt so much that that part of the movie was the perfect analogy for the experience that I googled it after to see if anyone else had made the same connection, and sure enough, loads of other people had commented the exact same thing.
Real?
Is the experience real? I don't think anyone can really answer that question but I can say how it felt. It felt absolutely real. It felt more real than anything else I've ever experienced – including my experience of typing this at my computer right now. This is where you start to go down the rabbit hole. I've had hallucinations from other drugs, like mind-movies, but this was nothing like that. Like I said before, it was as if I were just in another place. It wasn't as if I was observing pictures or patterns, but that I was IN another universe, which is actually a deeper level of reality – deeper in the sense that it's truer than the one we normally inhabit.
Plato's Allegory Of The Cave

If it really is a deeper level of reality, Plato's Allegory of the Cave is the perfect analogy. The world as we understand it in a normal waking consciousness is the cave, a normal person is the prisoner, and DMT is what drags the prisoner upwards and out of of the cave. I see the part of my trip which is blank in my memory as the part in which the prisoner is blinded by the radiant light of the sun and is unable to see even one of the things now said to be true.
This fits in with the DMT experience being far richer and more detailed than our everyday experience.
No Contact
People often report contact with other entities and beings. To be clear, nothing like that happened to me. Everything seemed to be teeming with life and energy but I didn't have any communication or contact with beings of any kind.
Ineffable, Unimaginable
DMT is the definition of ineffable. Trying to describe it seems akin to trying to describe colours to a blind person. That's why I've used so many analogies and said things that don't totally make sense here. That's DMT for you. There is simply no imagining what it's like. If you want a peek behind the cosmic curtain you'll just have to go see for yourself.
Had your DMT trip, but can't remember shit?
Read more: How to Integrate a Difficult-to-Remember DMT Experience
.
https://mapsofthemind.com/wp-content/uploads/2017/06/nasa-45072.jpg
740
1146
John Robertson
http://mapsofthemind.com/wp-content/uploads/2020/08/MAPS-MIND-LOGO-29.png
John Robertson
2017-06-21 14:30:36
2023-01-30 18:35:40
My Breakthrough DMT Trip (And Thoughts On It)