Tripsitting friends can be complicated. When you have a specialist tripsitter or psychedelic guide that you pay for, much like with a therapist, the relationship is clear. There will probably be clear agreements in place about how your relationship is and how your interaction will be.
However, having a friend to tripsit can have the upside of being easier to organise, it already being someone that you trust, and also being a cheaper option. Personally I think it can be a good option, but it can be murky. The relationship already has personal history, and you should proceed with caution if you and a friend are going to go this way.
Before a couple of years ago most of my own therapeutic style psychedelic sessions were either solo or with a professional. Since then I have tripsit dozens of times for friends and have also had friends sit for me. This experience has taught me about what can be a complex dynamic of sessions with friends.
Here are three guidelines I've found helpful to keep in mind when sitting for a friend:
1. Treat it as if its your own trip
Don't underestimate your responsibility as a tripsitter, even if its 'just' a friend. Something I always remind myself before sitting anyone is that I need to be prepared to hold them crying in my arms that day. You should be ready for that.
So treat the session with the respect that you would as if it was your own session. Make sure to arrive well rested. I really emphasise this point. If you are tired, it will hinder your ability to be really present and receptive to your friend. Being even a little tired can make us cranky and a worse version of ourselves. Needless to say we should be aiming to be at our very best, not for us, but for them.
Be sure to have cleared your schedule. I'd also recommend putting your phone on airplane mode for the duration of the session.
I see the tripsitter's role as going on the journey with the journeyer, even if they are not taking any psychedelic substance. We are are still going with them, alongside them. If we follow the analogy of the guide being ground control in the airport tower, would you want your ground control to be distracted or answering a text message whilst you fly high? Doing appropriate clearing beforehand will allow you to be present.
Trip-sitting itself can be psychedelic and this should be borne in mind.
2. Be the most allowing version of yourself as the friend
That might sound strange. Let me explain. Relationships with friends can hugely diverse in terms of the ways we treat each other and the roles we play. The relationship can change hugely depending on the mood and the day. Sometimes we might tease and make fun of each other, others peaceful and chill. We might also enjoy having heated discussions and debates, each trying to prove our point.
When it comes to sitting, I recommend treating your friend as if they'd just received some awful news, had a really tough day, or are going through a really tough time.
Be openhearted and listen to them.
"There are three things you can do to heal someone. The first is to listen, the second is to listen, and the third is to listen."
Listen to them. Really be a good listener. Hear what they have to say. Don't start debates or discussions. Allow them space to speak, and when they don't speak, don't try to fill the space, allow it. Space is often where the magic happens, let it be.
If they say something which triggers you or you find yourself wanting to respond to 'correct' them. Just WAIT.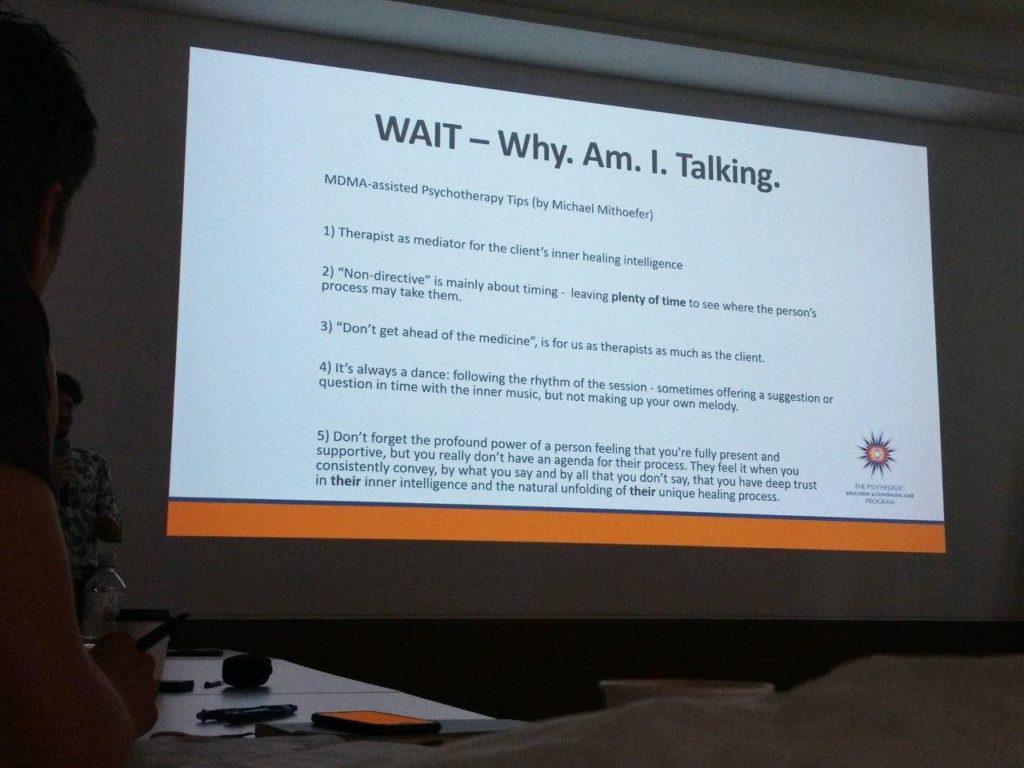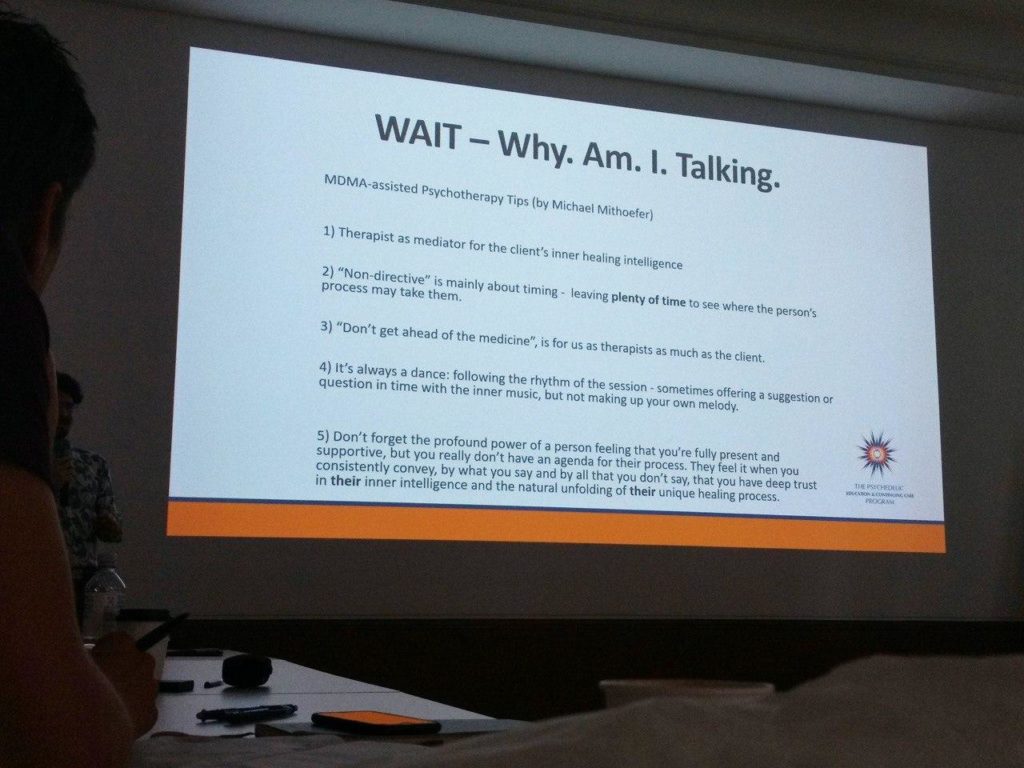 Some Do Nots:
Don't challenge what they are saying or disagree with them
Don't tell them they are wrong or correct them
Don't try to convince them of your philosophy, or espouse yours to them
If you don't understand their viewpoint, be patient, and take a moment to try and understand before any response. Approach with a genuine curiosity. Act as if they know something that you don't. Use questions to help yourself reach their viewpoint, rather than using questions to get them to reach yours. 
What they need will come from within them, not from you telling them conclusions that you've already come to.
Being open, gentle and loving doesn't mean being serious or inauthentically lovey dovey. It means being patient and sensitive to the depths and dimensions of them. You can still smile and be light.
I would recommend these guidelines regardless of how they are behaving and how fine they might seem. Even if they are joking or smiling, that doesn't mean they aren't still in a vulnerable and sensitive state. Some people joke around to hide their pain. Words or gestures, even a subtle tone of voice or body language, can have an big impact and be received like thrown weapons. Be mindful and sensitive.
If they are full of energy and joy and flying high, you don't need to bring them back to earth. They will come back down on their own time.
3. Don't skip to the end
Sitting requires a lot of patience and after sitting quietly for hours, it can be tempting to hurry back to your more usual way of relating as friends. This might include teasing, challenging etc. However, in the hours and days following a session there can still be subtle shifts ongoing. We can still very opened up, vulnerable and open to change. As research has shown, there is an increased neuroplasticity during the two weeks following an experience and this is a crucial phase of the integration process.
So try to follow 2. and continue being the most allowing version of yourself as a friend even after the effects of the drug have worn off. Doing that for a whole two weeks might seem a lot, so maybe try at least for the rest of the day and the day after.
The best thing you can do as a tripsitter, and as a friend, is to be accepting of whatever arises
.
I have some more concrete practices to follow for friends organising to tripsit for each other but am out of writing time for today. If you'd like to see them, share this post and if I see some interest I'll cover them in another one soon. Good day!
https://mapsofthemind.com/wp-content/uploads/2020/12/joseph-pearson-Uj749Jv6Otw-unsplash-1-720x480-1.jpg
480
720
John Robertson
http://mapsofthemind.com/wp-content/uploads/2020/08/MAPS-MIND-LOGO-29.png
John Robertson
2020-07-10 02:10:47
2022-06-10 19:14:22
How to Tripsit Friends