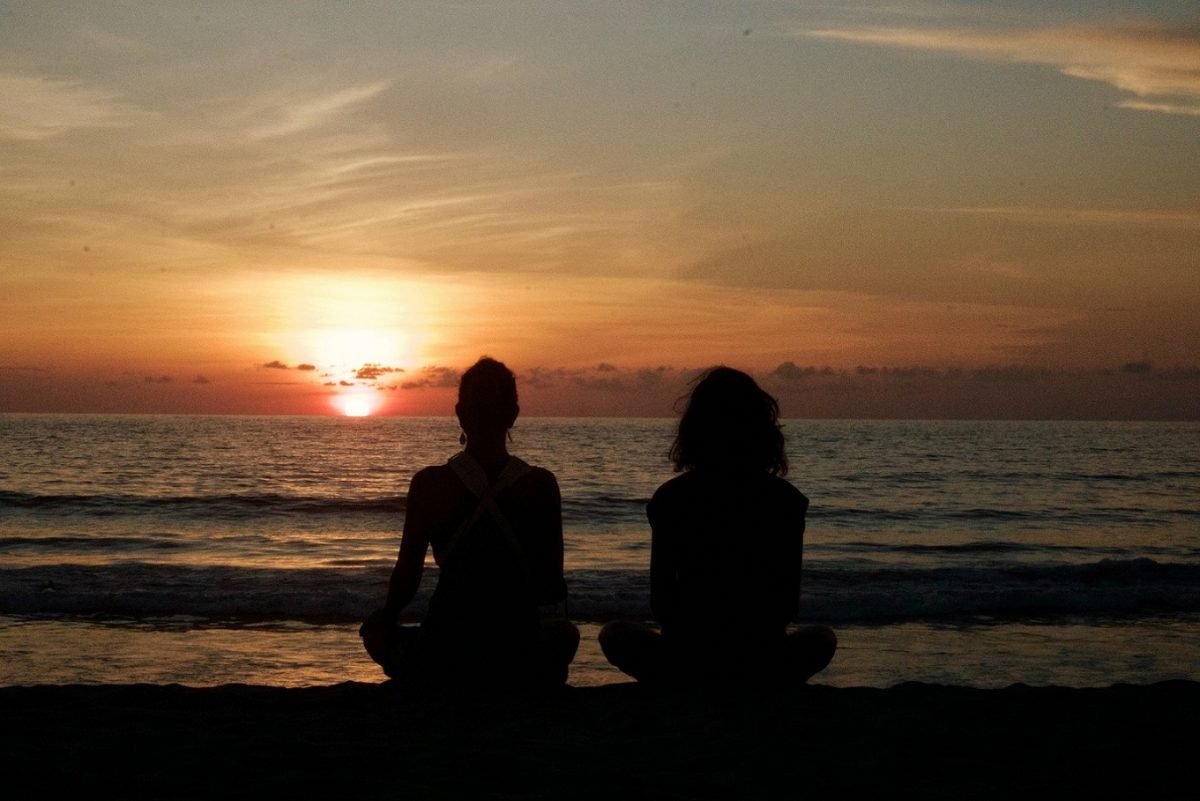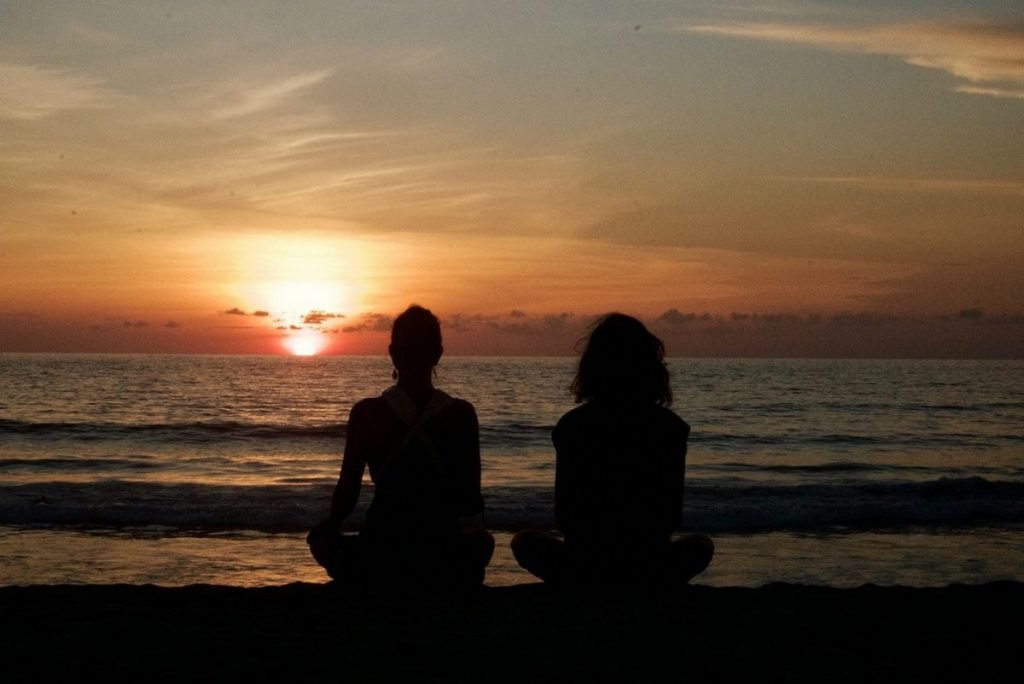 Meditation is on the rise. As it grows, so do the number of meditation apps and there are now so many available that I wouldn't be surprised if you felt overwhelmed at the choice. Not an ideal way to start a journey to calm your mind. So on my quest to help anyone who wants to try, start or keep up meditation, I've tried out a selection of apps and compiled this list of the best ones (yes, I've been meditating a lot in the process).
Find One That Works For You
Some are simple timers, some have profiles and progress trackers, most have guided meditations. There are many different types and they will suit different needs. I suggest looking through to find one that appeals to you and then try it for a week or two. I've put a summary below each app so you can skim through. If you're new to meditation I'd recommend starting with one that has an introductory course – info on these with the summary.
N.B. All of the apps in this list have at least some free material, whilst others are entirely free. I can't comment on the paid versions or features of any of these apps, the info here is on the free versions.
Without further ado:


The most popular completely free meditation app, insight is comprehensive and has a tonne of features. There are loads of guided meditations available, with and without music, even in numerous languages. You can of course use as many or as few features as you like (I typically only use the timer). However, if you like extra features and think that tracking your progress or storing presets for different timed meditations would be useful, this one might suit. There are really too many features for me to include here, far more than I've ever used, the best way is to just download it and have a look round for yourself. You can create a user profile, add friends and send messages to other meditators. It is almost a bridge between a meditation app and a social networking site. I like that whenever you finish a meditation you are told how many people around the world meditated at the same time as you, and have an easy option to tell them 'thanks for meditating with me'. Nice touch.
Summary:
– Totally free
– Comprehensive app
– Thousands of guided meditations with and without music, ambient music tracks.
– Customizable timer with options for reminder bells throughout.
– Personal profile; Track progress over sessions per day, and as well as logging your sessions, add friends & send messages.
Download: here


When you start on Headspace you will be led through 'Take 10'; an excellent free ten-day course for beginners with a ten minute guided meditation each day. Take 10 is perfect for beginners as it introduces the practice of meditation in a very accessible way and has a few short animations on some days which help to illustrate and explain some of the ideas and concepts behind meditation. The meditations are guided by British founder Andy Puddicombe and I found them to be very relaxing. After the 10 days are up you will be invited to subscribe. If you are new to meditation I would recommend doing the 10 days to learn the basics, and then decide if you want to pay subscription or go on to one of the other free apps to continue your practice.
Intro course: Take 10 – a ten-day course for beginners with a ten minute guided meditation each day.
Summary: Best free introductory 10-day course out there. Sadly nothing else in the free version.
Download: here


Slick app with a nice layout. When you start you will be led through '7 Days of Calm', a week long course for beginners in which you can learn the basics of mindfulness meditation through a ten minute guided session each day. The course introduces ideas like awareness and working with thoughts, and teaches mindful breathing techniques, concentration, and how to recognize distraction. The free version is much more extensive than Headspace and after the intro course there are loads more meditations which come under headings of; body scan, loving kindness, calm light, and forgiveness. You can choose the length of the meditation with options between 3 and 30 minutes so you can find a meditation that's suited for you. There is also a free sample collection of 10 minute sessions from the daily calm program that are based on themes like choice, resilience, gratitude, impermanence, and letting go. All the meditations are guided by an American female.
Intro course: 7 Days Of Calm – teaching the basics of mindfulness in a 10 minute guided meditation per day.
Summary: Slick app. Many features on free version. Good introductory 7 day course. Many different types of meditations at different lengths. Other features including profile for tracking stats and streak, daily meditation reminder, and simple timer for a timed or open-ended unguided meditation.
Download: here


Super basic meditation timer that I like because of its simplicity. When you open the app you all you need to do is press 'Start Meditation' and you will get a 5 second countdown before a bell rings to start a 10 minute meditation. Another bell will signify the end. That's it! Perfect for a no-fuss way to have 10 minutes in silence.
If you want more or less than 10 minutes, you can enter the settings and change the length of the practice.
Summary: No-thrills timer for a silent meditation. Default is 10 minutes but time of meditation changeable.
Download: here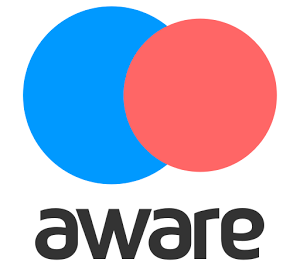 Aware has a 21-day course which will build you from 10 minutes a day to 20. The first week is free and each is 10 minutes. The sessions are similar to headspace but without animations and led by an Indian rather than a British male. What I like about Aware is the 'energizers' – short 3-5 minute meditations that you can slip into your day. I've been setting an alarm around 1pm everyday to do one of these and it always seems to catch me when I'm starting to feel rushed. After the short meditation I always feel calmer and more relaxed. The benefit of these shorter ones are that they're too short to say no. If it was a 10 minute meditation I'd be tempted to skip it but I can always find 3 minutes. Even though its short it halts the momentum of my thinking mind long enough for me to feel a difference to my mood.
Intro course: Free first 7 days of introductory course. 10 minutes per day. Similar to headspace.
Summary: Good 'energizers' which are 3-5 minute meditations. Good for slipping into busy schedules.
Download: here
OK so this is number 6 – I've added this on as an update to the article because I've been using it recently and think it deserves a mention.
When you open Stop, Breath & Think you'll be prompted to close your eyes for 10 seconds and check in with how you're feeling mentally and physically, and then input what you're feeling and your emotions. Based on this, you'll be given suggestions of two or three different types of meditations, and after choosing one, you can then choose the length. Alternatively, if you know what type of meditation you're after, you can just choose it straight off the bat. Nice variety and another good option.
Summary: Sleek app. Many different types of meditation at different lengths. Nice check-in feature before you start a meditation.
Download: here
Good Luck!
Hope you find one that can help you build a regular meditation habit, as I genuinely believe it is one of the best things you can do for yourself. Good luck!
Did I miss any great apps? Let me know and leave a comment below.
https://mapsofthemind.com/wp-content/uploads/2016/11/dsc00838-1.jpg
801
1200
John Robertson
http://mapsofthemind.com/wp-content/uploads/2020/08/MAPS-MIND-LOGO-29.png
John Robertson
2017-08-08 08:41:54
2020-07-25 19:06:54
5 Best Meditation Apps for Android