Mapping An Altered Mind: A Chat With Dax DeFranco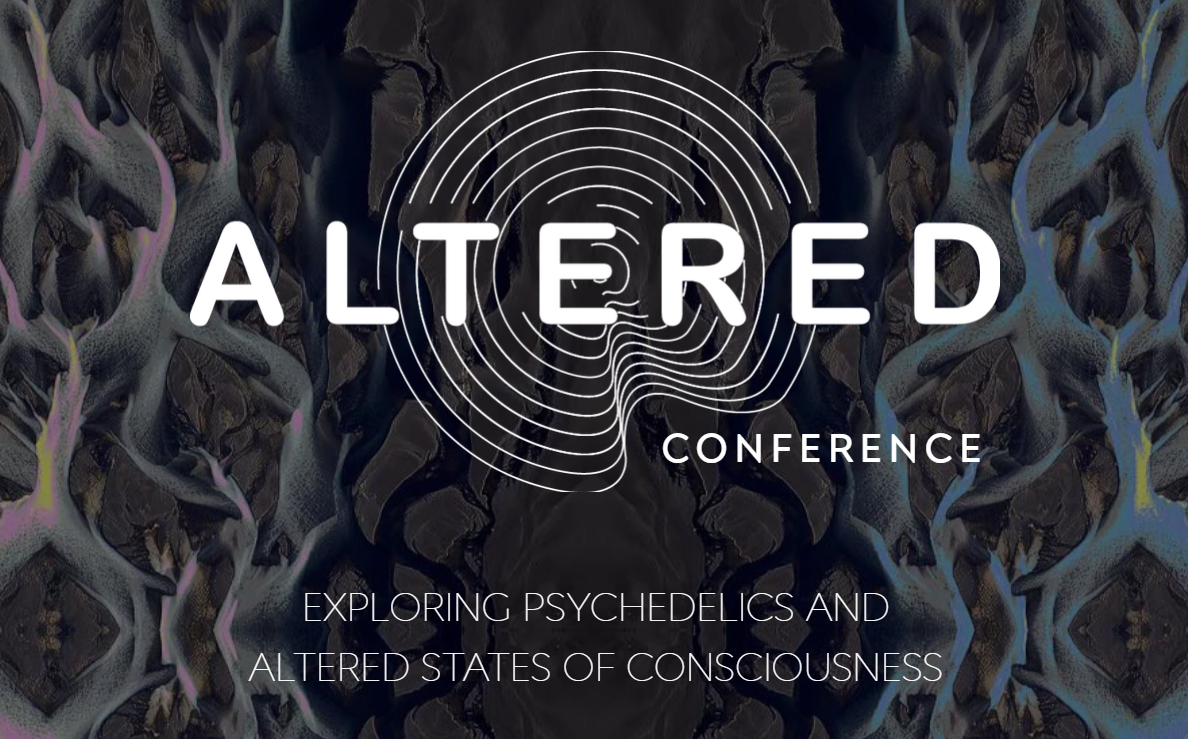 Next weekend I'm headed to Berlin for Altered Conference – 'an international gathering of consciousness explorers from all backgrounds to take part in talks, workshops and rituals on the subject of psychedelics, conscious practices, and social issues'. Yep, sounds absolutely like somewhere I should be.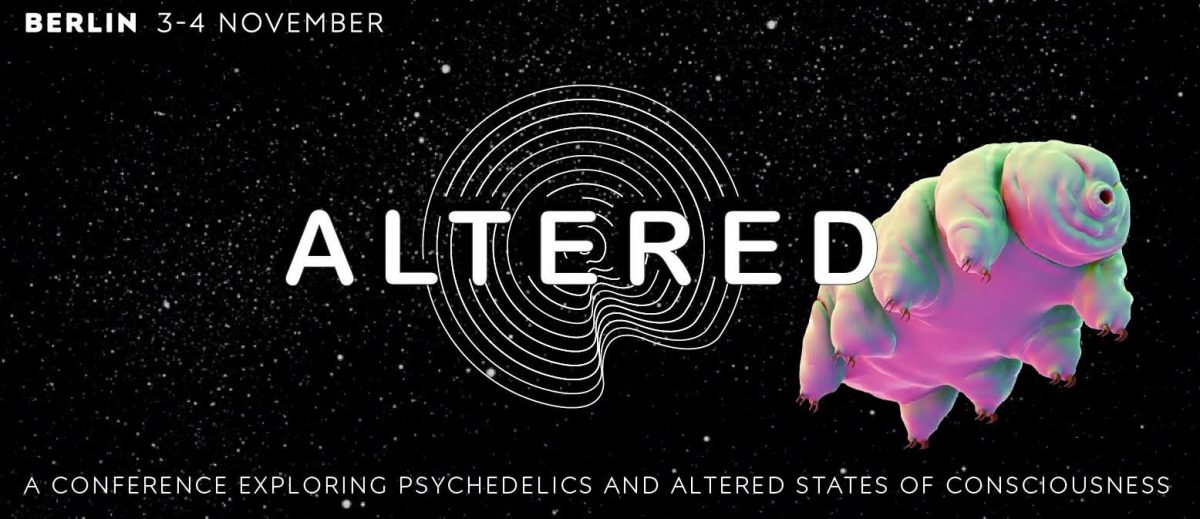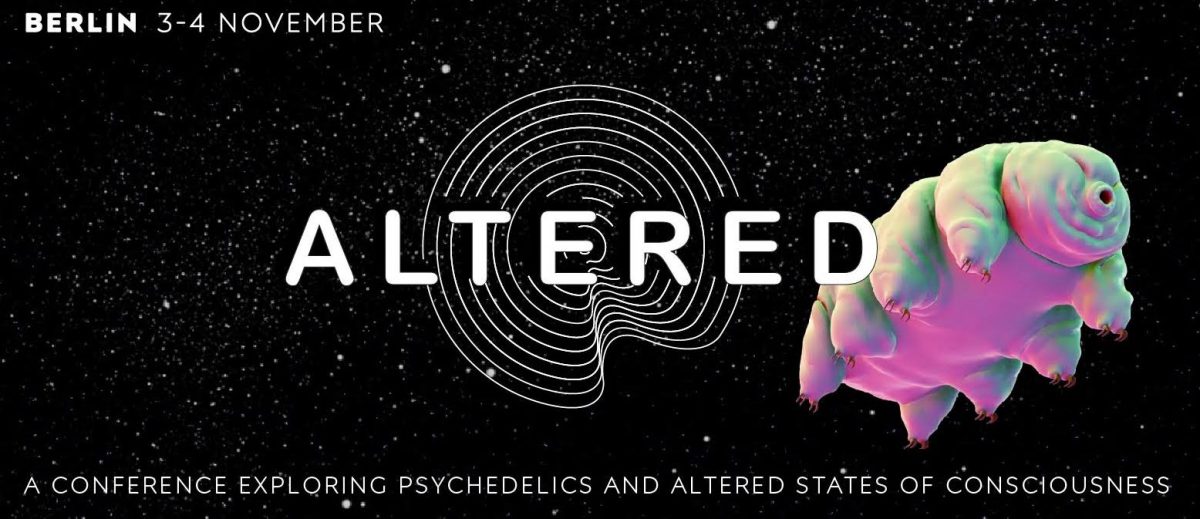 Another psychedelic conference? Yep, but Altered aims to be different. In my recent post about the psychedelic symposium in Copenhagen, I mentioned that there was a heavy emphasis on science and that I think there should be room for other types of discussion too. Well apparently the organisers of Altered heard my call: scientists will represent a slim part of a diverse range of speakers. One of those organisers, Dax DeFranco, kindly answered a few questions for me so I could get a peek behind the curtain…
To begin, I have to ask… how did you come to psychedelics?
It's so cliche that it's embarrassing. I was in university, maybe 20 years old. On Halloween, some of my friends got some mushrooms and we watched Yellow Submarine in someone's apartment. I remember throwing up, the patterns in the floor moving around, being very cold… it was sufficiently weird, but the real trip started when I thought it was over. I went back to my room, got in bed and over the next few hours was led to mercilessly scrutinise my behaviour, thoughts, impulses, desires… it was extremely frightening to see myself with that kind of clarity and – without being too melodramatic – it definitely changed me for the better.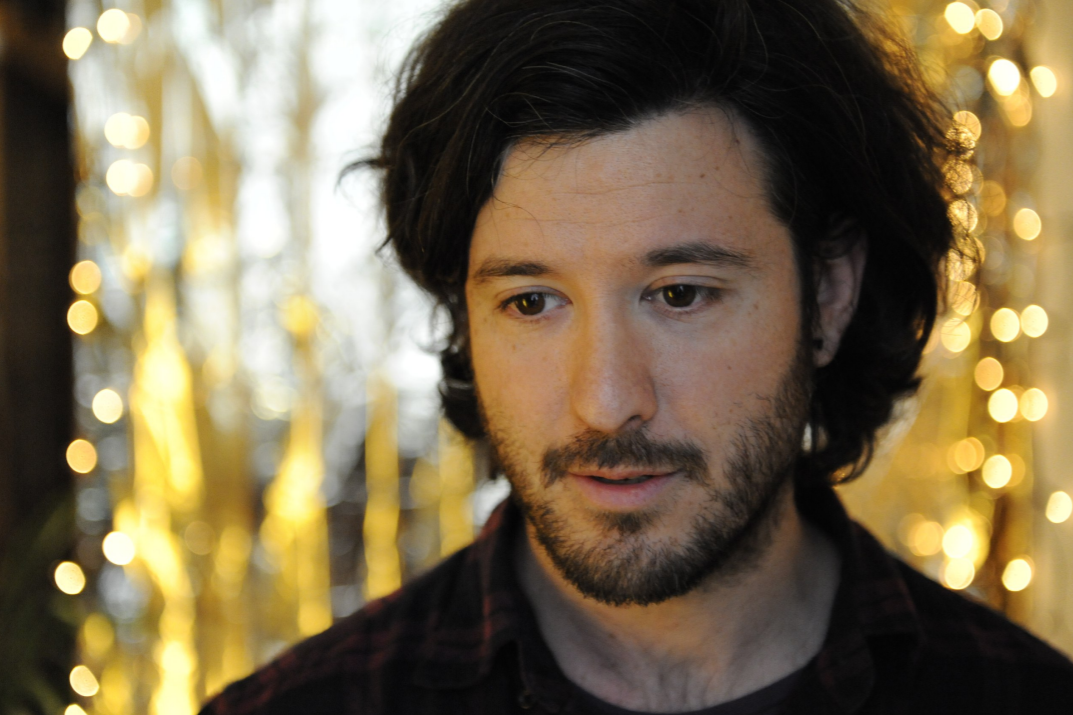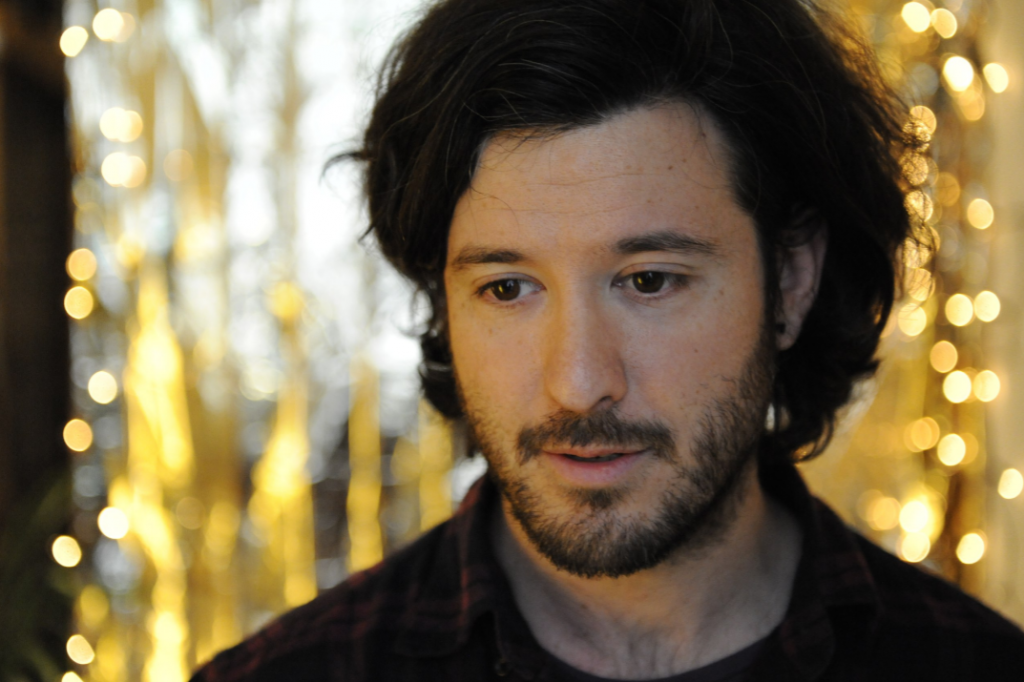 Honestly, I like that The Beatles were a part of your psychedelic initiation. And how did Altered come into being? Was there a specific moment where you thought 'this is something we need to do', or was it an idea which germinated over time?
Altered has been a very organic process. I gave a talk at a local bookshop in February 2016 about Terence McKenna, Language and Alchemy and it was packed out. I was amazed at the response, so I asked the owners if I could make something bigger – that's how Altered was born. Last year it was just 6 speakers, myself included, and about 50 guests over one day. This year it's 35 talks, workshops and rituals over two days with nearly 400 guests and a huge afterparty. It's grown into itself and it's been a great ride so far.
Why do you think an event like this is important?
There was an article or podcast I found about a year ago about 'coming out of the psychedelic closet'. I grew up in a tiny town on the East Coast of the United States and it was an incredibly closed-minded and homogenous place that was a perfect breeding ground for a fear-based worldview. I was racist. I was homophobic. I was ardently anti-drugs. I was generally a very unpleasant person. I moved away for university, and then continued moving and between traveling and psychedelics I was exposed to all sorts of new people and experiences. When you don't know any queer people or people of color, it's easy to stick to an ignorant stereotype because it's never challenged. You need to be open to accepting that some of the narratives you've taken on might be wrong, and psychedelics help with that. That to say, there are people across our society who have used and benefited from psychedelics but until recently they did so in secret. When you're the only person who's experimented with x, it's hard to talk about it or make it a part of your identity, but the more people that do, the less pressure and fear others feel to identify that way. Altered is a gathering of a community, and it's friendly and loving and fun, but there is no getting around the fact that it's very much a political thing.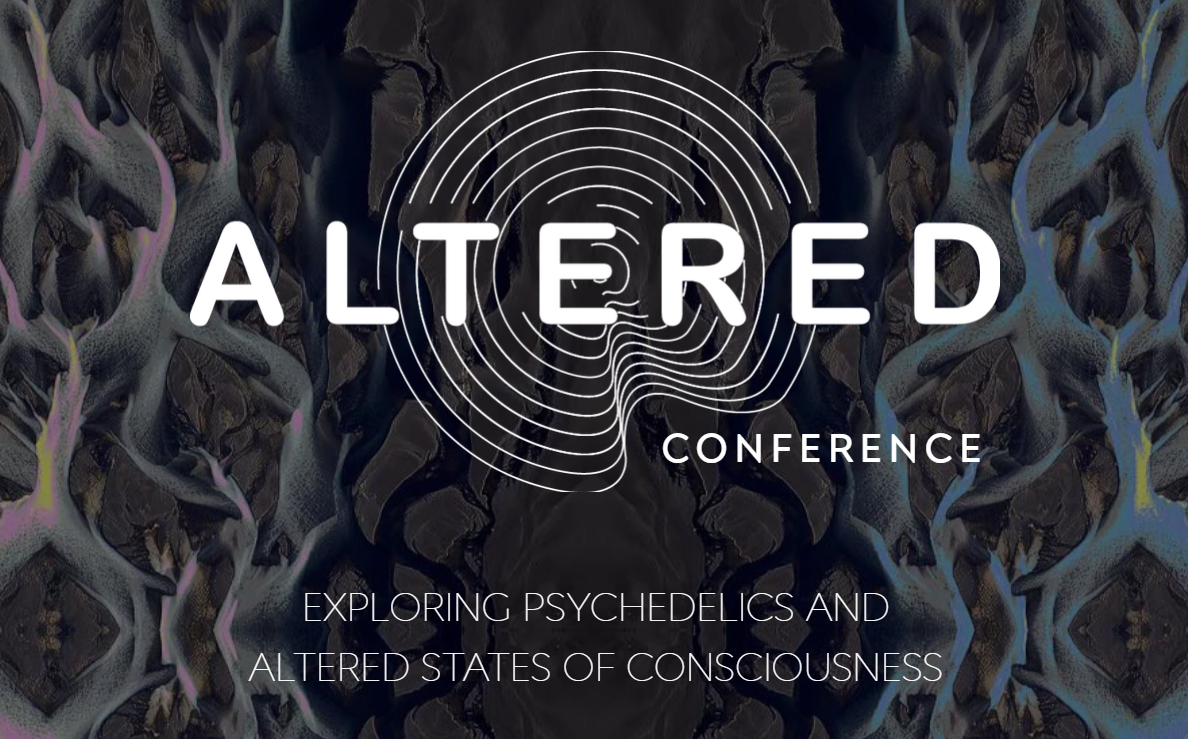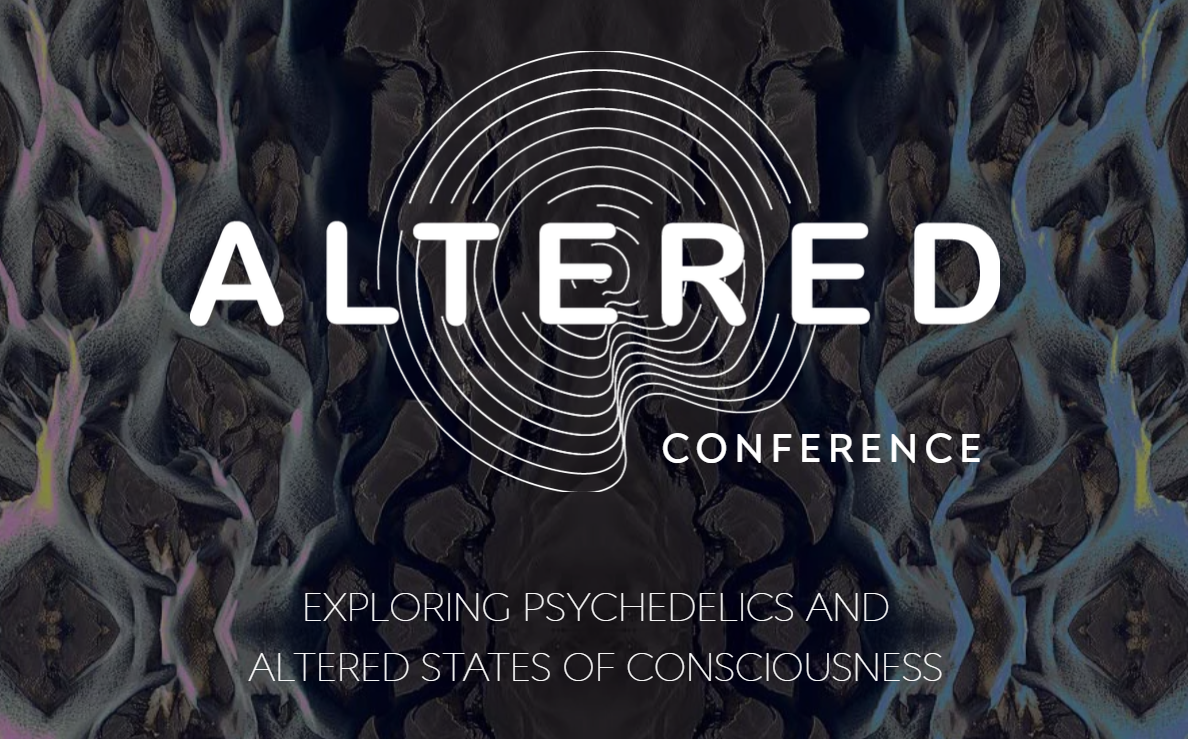 How will Altered be unique to other psychedelic conferences?
Altered has a different focus, a different aim. For me, if Altered really works, it's going to be a psychedelic incubator (if you're from the startup world), a bubbling retort of the Psychedelic Renaissance (if you prefer Alchemy). A place where people and ideas mix, combine, dissolve and reform into something entirely new. Someone recently was a bit critical of what we have planned, saying there wasn't enough academic rigour and too much emphasis on experience – but the more I think about this, the more I think it's exactly right – and not at all a bad thing. The talks are going to be amazing, but the conference itself, as a whole, is what's really going to be special.
I hope so. And what's going on at the after party?
Our goal was not to make the greatest party on earth, just to make a party that is good by Berlin standards. I think that means that for many people it's going to be the best party they've ever seen :p
Sounds great. To finish, I'd like to ask something I ask every psychedelic enthusiast: What are the most important things one can do to open up the debate on psychedelics, both in their effects and their legal status?
I think the most important thing is to use and talk about them in an honest way. There's a lot of talk about 'coming out of the psychedelic closet' – like I mentioned before, when you're the only person who's experimented with x, it's hard to talk about it or make it a part of your identity, but the more people that do, the less pressure and fear others feel to identify that way. I think the simple act of being a psychedelic person who's honest about being a psychedelic person is extremely powerful.
– – – – – – – – – – – – – – – – – – – – – – – – – – – – – – – – – – –
You can find out more about Altered at their website and get tickets here.
If you're going, come say hi. I'll be around on the Friday and volunteering on the Saturday. Send me a message or tweet me before hand. See you there.
https://mapsofthemind.com/wp-content/uploads/2017/10/Screenshot-44.png
739
1188
John Robertson
http://mapsofthemind.com/wp-content/uploads/2020/08/MAPS-MIND-LOGO-29.png
John Robertson
2017-10-25 11:40:42
2020-07-25 19:06:54
Mapping An Altered Mind: A Chat With Dax DeFranco