My Psychedelic Story Pt. 2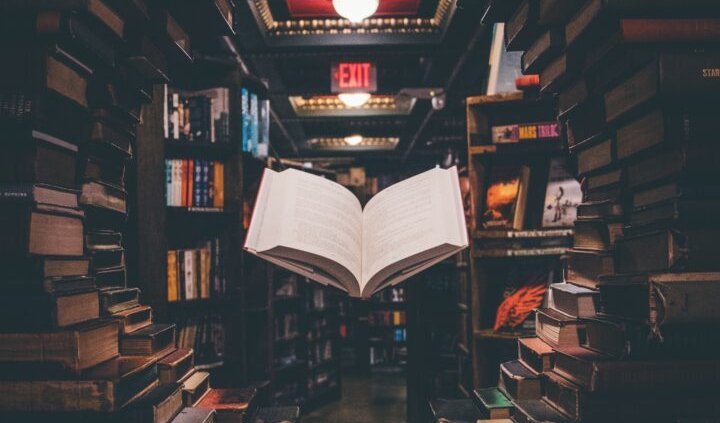 My Psychedelic Story Part 1
Soon after returning home from Latin America in 2017, my Mum decided to leave my Dad after many years of difficulties in their marriage. It was a very difficult time for us all, for both of them, for my older brother, and for myself.
I managed to take it reasonably well, understanding the reasons why after seeing it not really working for many years. I wanted them to stay together but didn't want to continue seeing the pain that they were both in in the relationship. It broke my heart but felt like it was the only real way forward. In the end, I just wanted both of them to be happy.
I tried my best to conduct myself as a good son, to do the best that I could, supporting them both through the process, having long talks with both of them, hearing both of them, and not taking either side.
It was during this period of separation, whilst we were still living in the same house, that I went again up to Sheffield for a private solo psychedelic session.
I was in an emotionally rocky patch with everything going on, and even cried on the train ride from my home town of Leamington up to Sheffield. I stayed in a friends house whilst he was away for the weekend. One of those friends who I'd had my very first experiences with.
I conducted this session in the most considered and ceremonial way of all the trips I had yet. I had done the photo trip in the weeks before, and had a selection of them with me. On the day, I tidied the space thoroughly before, burnt sage, opened with a prayer in a simple dropping ceremony, then I took around 2 and a half tabs of 1p-LSD.
I used headphones and an eye mask for the first time, following the standard protocol used in the research and by the practitioners in the books I'd read by James Fadiman and Leo Zeff.
The come up was pretty bumpy and early on I used nitrous oxide to ground myself and drop in to experience. However, I continued to I encounter hurdles of anxiety and doubt as my sense of self continued to shift and dissolve. I just kept reassuring myself 'I am OK, I have taken LSD, this is part of the experience, relax yourself'. I continued to follow my meditation training, relaxing myself by returning to my breath, breathing deep, and relaxing all the muscles in my body. 
In the first chapter I flew through music, and even before hearing them, saw notes and sounds as objects formed in colourful patterns, flying through wide open space, and crashing in to an invisible wall and exploding as those sounds actually reached my ears and I heard them. I felt my perception open wide beyond me and I lay marvelled at a sense of liberation and wonder. My first album of Brazilian psychedelic rock ended and I put on some Brian Eno.
At some point I'm not really sure what or how it happened, but I left.
I dissolved in to the energy of the universe. I became one with the all encompassing stream of energy that makes up all spirit, matter and life. But at the same time there was some how some witness experiencing it. It's strange in that I only came to understand it in this way after I came out of it and some how back in my body later on. Whilst in it, it just was, but I wasn't there.
In that experience, there were visions of what felt like a past life, and alternate realities, or sub realities to the one in which we inhabit.
There were cryptic messages, somehow transmitted to me, that my mother and father will come together again, though it may be after these current incarnations.
Somehow in some way, they will find their way back to each other and it will be the most beautiful reunion. They will both see and understand it all, and that their separation in this way was just a part of a larger story. 
As parents, they have more than done their part. They have done so much for me. I will forever be thankful for them, all the love and support that they have shown me and the most incredible parents that they have been. They will, and we as a family, will find our love for each other again. Their break, as everything, is temporary. Everything will come together again.
Somewhere in this universal experience, I saw my life within the great story of life and of humanity. Somehow, my whole life, not just up to that point, but of my years to come, had already happened. I understood that my life is just an expression of the universe. Just like how a single one of my smiles is an expression of me, John Robertson, at one moment in my life, I understood how my entire life as John Robertson is a singular expression of the universe, at one extended moment. Again, I didn't see it and understand it in that moment, it somehow happened after, coming to me in bits and pieces during the hours, days and weeks after the experience as I reflected and processed.
Half returned to my body but still very much in the experience. I flooded with tears. I sobbed and wept like a baby. I don't believe I have cried so hard since I was an actual baby, so full and unashamed as it was. Full throttle, deep and reverberating, out and out bawling. It was right, to let it out, and I felt all the pain of my parents relationship flowing out as memories of situations from our home came back to me. 
After my weeping descended, on a toilet break, I saw myself in the bathroom mirror, my eyes still wet with tears. I saw myself as a young boy of around 8 or 9. I saw this poor young boy standing before me and felt a compassion and lovingkindness towards him. And then a thought came to my mind…. 'so this is what our society deems to be a criminal'. Here was this boy, trying to help myself, doing no harm to anyone else… and this is a criminal activity. It felt so wrong.
Why should this be illegal?
I was extremely fortunate in that I had a friend who had a house that I had access to. But that was extremely lucky. What if he hadn't gone away for the weekend? And what about all the people who don't have access to a private space?
I received tremendously from this experience but it was a massive logistical struggle to set up. Before even beginning to think about the space, it was very difficult to procure that LSD in the first place. It was only because of my prior experiences, combined with reading reports from the studies and research, that I knew there was something really there with psychedelics, something really worth discovering. If I didn't have such a firm conviction, I would have given up long before.
I considered how many people could benefit from this type of experience but are prohibited from doing . It upset me. The criminalisation of LSD and other psychedelics made no sense. It felt deeply unjust. 
That feeling stayed with me. I felt indignant about drug policy and with a new clarity I saw how insane current drug laws are. In a burst of passion I wrote a draft on my journey home, trying to find the angle from every side, scribbling in notebooks on bus and train rides back. 
Back at home, I had gained a deeper understanding and insight in to my parents separation. I could place no blame on either side. I thought of their upbringings, raised in different continents, from different cultures and backgrounds. It was just unfortunate that didn't work out in the way we had all hoped. Any lingering feelings I had of frustration and resent towards my parents dissolved. I understood them as my way of trying to deal with the difficult feelings that came from losing my family and home as I knew it.
I came to a deeper compassion for both of my parents. Neither of them wanted this and they both suffered as a result of it too. No one was to blame, it was just how it went. Whatever happened, I know I had super parents, and I understand how incredibly fortunate I was to have grown up in such a loving and caring household, that always wanted me to succeed, that always supported me, that has always been there for me.
Mum and Dad, I love you both so much and will be forever grateful. I hope that I can only show the world the love you have shown to me. If I can bring an ounce of that to others, I know the world will be a better place. Your love has given me deep strength and inner resources to go on in my life. You have taught me to always try my best, to try to do the right thing, and at the bottom of it all, with heart.
This experience gave me a deep reverence for the high dose ceremonial psychedelic experience. For the depths of healing and understanding, for the incredible mystery of existence, for the mystical dimensions of the universe, of the divine, the sacred, and the absolute mystery of it all.
It made me aware of how incredibly sensitive and vulnerable we are in these spaces and states, and that is something I carry with me every time I sit down next to someone for a session.
It also led me to believe that nearly all problems stem from misunderstanding. When it comes to understanding each other, communication is key and I have come to value communication as a key life skill.
Back to the weeks and months following the trip…
Reflecting on that experience, I thought: how many people could benefit from this experience?
It became my mission to make this experience more accessible. 
I understood that this is the field I want to work in and dedicate my life to.
I wanted to go all in on the movement and help in any way that I could, but I didn't have a clear direction.
I started where I was. I wanted to work on social stigma, seeing cultural perception as a means of shaping advocacy and civil rights movements, and broadening the field of people who might be interested; so I continued on with the blog, citing research more, using logos and science, the language and religion of our world today.
I also wanted to work on being able to offer safe and conducive places for people to have them. The drug laws might take decades to change. That wasn't good enough. But where to begin?
I needed more experience, more knowledge, and I needed to really engage with the global psychedelic community.
Accordingly, I took the next steps…
https://mapsofthemind.com/wp-content/uploads/2020/07/jaredd-craig-HH4WBGNyltc-unsplash-720x480-1.jpg
480
720
John Robertson
http://mapsofthemind.com/wp-content/uploads/2020/08/MAPS-MIND-LOGO-29.png
John Robertson
2020-07-03 10:59:08
2022-06-16 11:29:54
My Psychedelic Story Pt. 2