Explorer's Guide: Taking San Pedro in Peru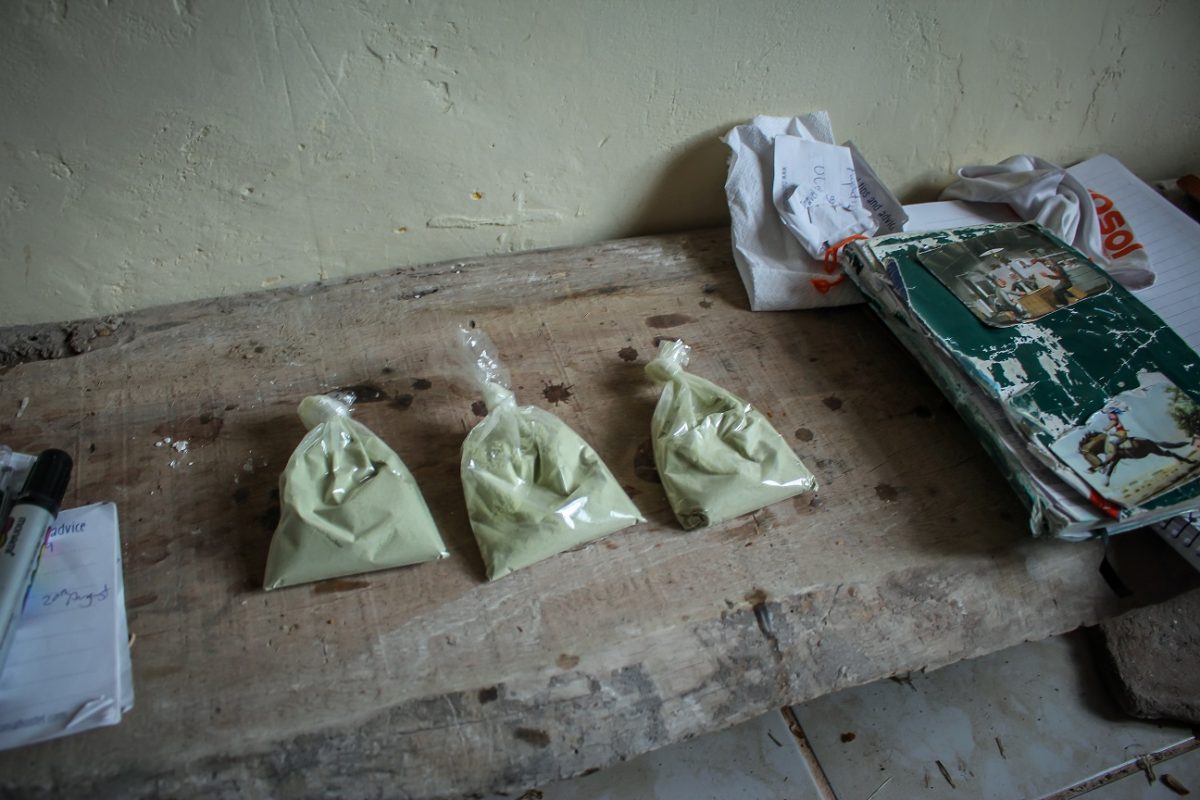 My experience of drinking San Pedro in the Sacred Valley was an incredibly powerful, humbling and beautiful experience. I would seriously recommend it to anyone inclined to such experiences. It was a highlight of months of travel in South America and so in the spirit of sharing information, I've written this guide to taking San Pedro in Peru.
What is San Pedro?
San Pedro is a species of psychedelic cactus native to the Andes – scientific name Echinopsis pachanoi. Also known as Wachuma, the cactus contains the psychedelic compound mescaline, also found in the peyote cactus and the source of inspiration for Aldous Huxley's classic 'The Doors Of Perception'. The Spanish name San Pedro (Saint Peter) came after the Spanish conquest and refers to the disciple from the bible who holds the key to heaven – the cactus named after him as it's believed to allow users to reach heaven whilst still on earth.
Why in Peru?
If you're interested in taking San Pedro, Peru is a great country to do it. The cactus has a history of use in Andean traditional medicine going back thousands of years and is a part of the native culture. Like ayahuasca, it is not viewed as a 'drug' in the same way that it is in the west, but rather as a plant medicine, an ally, or a teacher. The same stigma doesn't exist around it as in western countries and this makes it a great place to do it; where it is an honoured and proud part of the culture. For this reason San Pedro is completely legal, and therefore openly and readily available.
Where Can I Buy San Pedro?
You can find San Pedro in the medicines aisle of Mercado San Pedro, Calle San Pedro in Cusco (San Pedro Market, San Pedro Street – should be fairly easy to remember). It is sold in powder form, after the cactus has been dried and ground. I'm sure there are many others places to get it seeing as it's legal, but this is where I got it and buying it at the market was as easy as anything. It was very cheap and excellent quality. Just go to the medicines aisle and ask around for San Pedro. You can buy in batches of 33g – one standard dose.
Cost
When I went one standard 33g dose cost 10 soles ($3 / £2)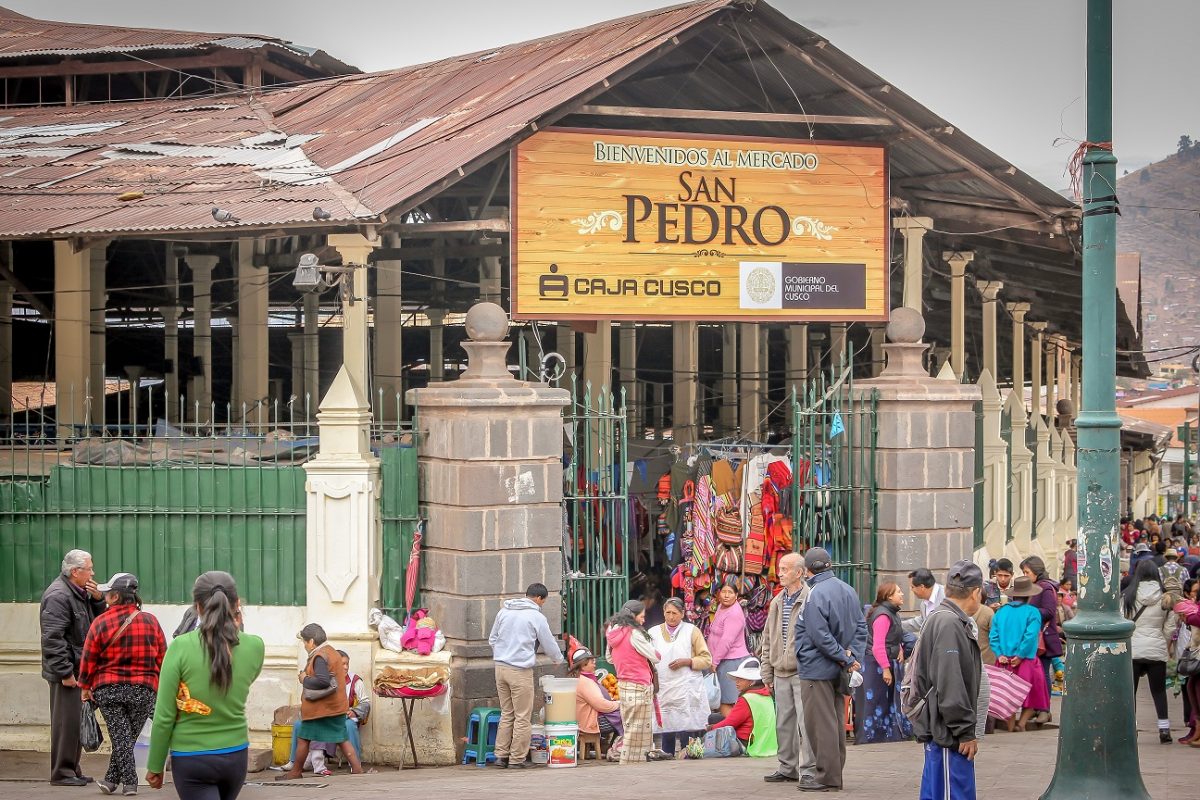 Dosage
1 standard dose is 33 grams. The general advice is to start by taking one dose and if you don't feel anything after 2 hours, then drink more. If you are going to have a strong trip, typically you will start to feel effects before the two hour mark. Be sensible with your dosage!
Serving
One you have the dust, all you need to do is mix it in water and then drink it. No special preparation or boiling needed. It's bitter as hell and not the easiest thing to get down, but then you weren't drinking it for the taste were you?
N.B. My advice would be to drink on an empty stomach. This will help with the absorption of the San Pedro into your body, and will also lessen nausea, a common side effect of the cactus.
Pisac
Pisac, a town about one hour from Cusco, has grown into something of a magnet for the hippie/alternative crowd, unsurprising considering the many ayahuasca and San Pedro retreats and ceremonies available there or in surrounding areas. I arrived into town the day before my trip and had passed all sorts of interesting characters and places as I walked through the narrow streets – there's even an ayahuasca art cafe.
Where and How To Take It?
This is really up to you, but here are a few options as to where and in what manner you take San Pedro. Scroll down for more info on each one.
Option 1: Go to nature
Option 2: Find a guide or facilitator
Option 3: Organise your own gathering / hike / ceremony
Option 1: Go To Nature
This was the option I went for and in many ways the most straightforward. I wanted to be alone and in nature so it was perfect. Peru is abound with incredible nature so finding a place should be easy. Staying in Pisac, I just left town and went out into nature, through woods and by a river. If you are going alone, pay careful attention to where you are going and be prepared. When deciding where I would go I asked a friend who I was staying with for suggestions. He'd been living in the area a little while and had done some organised Wachuma hikes there. He advised me an area of woods and told me to stay by the river. That was important advice as when heading back the woods were like a maze and appeared identical in all directions. Luckily, I was able to locate myself in relation to the river and follow it back towards town.
What to take?
Basically the normal stuff you'd take for a typical day out – water, shades, suncream etc. Here are some other specifics I'd recommend:
Clothes suitable for heat and cold
On my trip the temperature varied massively depending on the shadow of clouds – it was scorching under direct sunlight, then pretty damn chilly under the shadow of a large passing cloud. I changed clothes, switching between jeans and shorts, putting on and removing layers, a few times throughout the trip. Ideally find a spot in shade.
Something to lie on [e.g. sleeping/yoga mat, sleeping bag, picnic blanket]
During your trip you may well want to lie down. I took a sleeping mat for my trip and certainly made use of it, lying on it for a good 6 hours. You can of course just lie on the ground but I think its nice to have something to lie on. Depending on where you are it may or may not be easy to find a comfortable spot. I highly value physical comfort during a psychedelic experience and think it can make a big difference to the experience itself.
Water & Food 
It may well be the case that you're not hungry at all, but I think it's best to be prepared, especially as you've just fasted, and also just in case you get lost and it takes you longer than anticipated to make it back. On my trip I took some snacks and ended up not eating anything. I had plenty of energy and was OK to walk into town before I finally ate a meal at a restaurant in the evening – around 24 hours since I'd last eaten, and 12 since drinking the San Pedro. Even then I wasn't hungry but felt it would be a good idea to eat some nourishing food. Indeed it's common that people have plenty of energy purely from the cactus.
Anything else is optional and additional. If you are in nature I don't think there is much you will be left wanting; you will have the trees, the mountains and the sky!
What else you take depends entirely on you and what you would like with you. Here are some suggestions;
Pad & Pen – Personally I like to take a pen and pad with me and wrote a lot throughout my wachuma trip. At times I found writing in it was like talking to a friend, giving me a sense of company.
Music & Headphones/Speaker – I didn't actually listen to anything but imagine it could be pretty awesome.
Marijuana – The nausea can be quite bad and weed can certainly help this. I smoked one joint as the nausea started to come on, about an hour after drinking, and felt immediately relieved. The nausea came back again a couple hours later – I smoked another small joint, and that was the end of the nausea for the entire trip!
Final note: Drink early
I think it's a decent idea to make your way back out of nature before sundown – the cold will set in and the dark will make finding your way harder. Drinking early will mean you peak earlier in the day and then be 'down' to consensual reality earlier, making the return trip easier. Also I think it's nice to have the whole day and trip in the sun. Another option would be to camp out in nature.
If you're not with a friend and don't fancy being alone, consider options 2 and 3.
Option 2: Find a Guide or Facilitator
There are plenty of guides and facilitators around the town of Pisac offering Wachuma hikes and different types of ceremony. Just google search 'San Pedro Pisac', check the facebook group Spirit Events Sacred Valley, or ask around when you arrive to Pisac. There are all kinds of events – from hikes in nature to ceremonies with mantras and sacred songs. If you do this you will be paying a fee and the price will include the san pedro so you don't need to worry about buying any beforehand – you can just show up and your facilitator will give you the dose. If you go this route you should speak with your facilitator and clear up any queries you may have beforehand – procedure/schedule/dose etc. If you find shamanic or new age ceremonial type things to be a bit cringe or just not to your tastes, a hike would surely be preferable, or…
Option 3: Organise Your Own Gathering / Hike / Ceremony
Another option is finding some others and organising your own ceremony. This is more easy than it sounds. Many travellers' and spiritual seekers can be found in Pisac and when I was there I met others who were just getting together and doing their own ceremonies (often 'ceremony' might be as simple as drinking a cactus mix sat around a campfire). The day after my own experience I was invited by an Argentinian to join a ceremony she was organising with her friends a few days later. Some others were also organising trips to Machu Picchu with a San Pedro stop en route. Needless to say you should feel comfortable with everyone who you plan on doing this with.
Safe Travels!
San Pedro can have powerful effects on the taker so I wouldn't recommend taking the decision to drink lightly. However, if you do decide to you may well be in for an ineffably beautiful and potentially life-changing experience. I am still awed at what I experienced, and would absolutely drink again when the right opportunity arises. I'd love to hear how your journey with San Pedro is, so if you journey, please share in the comments. Safe travels!
https://mapsofthemind.com/wp-content/uploads/2017/02/cusco-s.jpg
800
1200
John Robertson
http://mapsofthemind.com/wp-content/uploads/2020/08/MAPS-MIND-LOGO-29.png
John Robertson
2017-02-19 20:44:21
2023-02-17 17:03:01
Explorer's Guide: Taking San Pedro in Peru