Session Menus: Having Options for Your Altered Explorations
Welcome to PSYJuly day 22! 🙂
Yesterday I wrote about psychedelic sessions that are focused on one specific theme. However, sometimes it's nice to be more flexible and take an open-ended approach, without any fixed plans for the session.
That said, it can still be nice to have some options available to us, rather than going in completely empty-handed. That's when a session menu can be helpful.
What is a session menu?
A session menu is a list of activities that are available to you during your session. At a glance, it gives you options for things you might like to do.
Remembering things can be hard when high. A menu is useful in that you don't have to remember your options during the session. It holds them all in one place for you. The menu can act like a butler, who asks you 'what would you like to do now? Do any of these options interest you?'.
Depending on your tastes and the day, menus might look very different to different people. 
Here is are some examples of items that might be on a menu:
consult I Ching
Journal (could be on pre-selected prompts)
Nature gaze

Listen to new Tame Impala album (I often save first album listens for sessions)

meditate

brainstorm dreams and goals

draw/paint

guitar

watch Baraka
Other items I have seen on friends menus have included: take photos, dance, have sex, watch documentary.
Really, you can include anything. I have a friend who likes to look at profound quotes during his trips. Another likes to draw a tarot card. In both these cases, they find that they are able to connect more deeply to the meaning and message .
Creating a Menu
Writing up a menu can take as little as two minutes before starting a session, and you then have it there for your reference throughout. Depending on the items on your menu, you might need a little extra time to ready any necessary materials before the session starts. Once settled into your session, you can take a glance at the menu and see if anything takes your fancy. 
I made some menu templates for you:
Menu 1 – Menu 2
Print off or use as inspiration 🙂
You might also have menus for different purposes. Here is an example of a chill-out menu I made in the form of a deck of cards. I have it around in case I or others feel uncomfortable or agitated.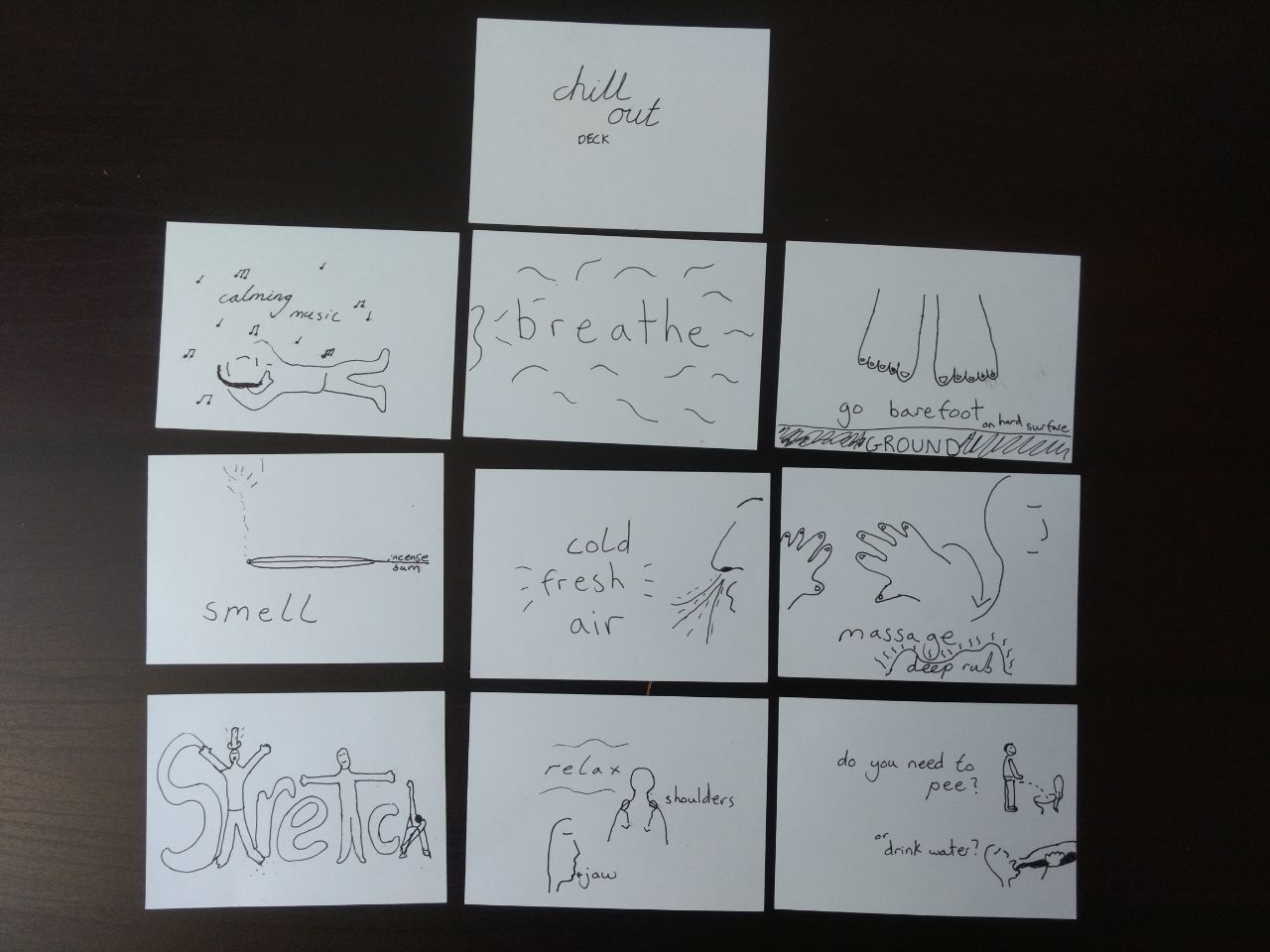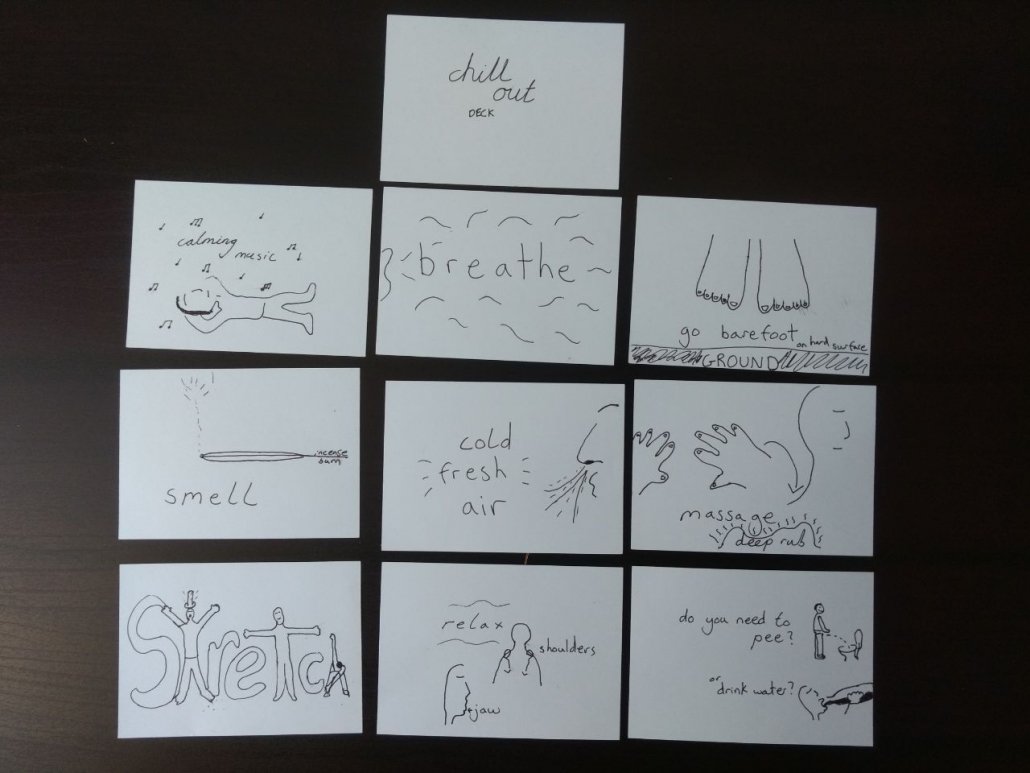 My Experience
I use menus on various kinds of sessions: both solo and with friends, introspective and recreational. I find them to be very useful and a nice reminder to check in and think: 'what would I like to do now? Where do I want to go next?'. 
On one session with a friend, after riding the stormy come-up and settling into an LSD and MDMA session, we gathered ourselves, then sat down and looked at our menu together. We had a list of fun activities for us to explore together before our eyes. I looked at him and said;
'Is there anything here you'd like to do? We have the whole day ahead of us'.
Smiling, he took a moment, 'you know, this is actually quite a nice situation to be in.'
Free time, with a friend, enjoying the wonders of life, and a beautiful psychedelic menu in front of us. All that was left to do was pick one and enjoy!
https://mapsofthemind.com/wp-content/uploads/2021/07/psychedelic-menus-options-for-session.jpeg
1440
1920
John Robertson
http://mapsofthemind.com/wp-content/uploads/2020/08/MAPS-MIND-LOGO-29.png
John Robertson
2021-07-22 12:12:50
2023-05-18 11:38:11
Session Menus: Having Options for Your Altered Explorations